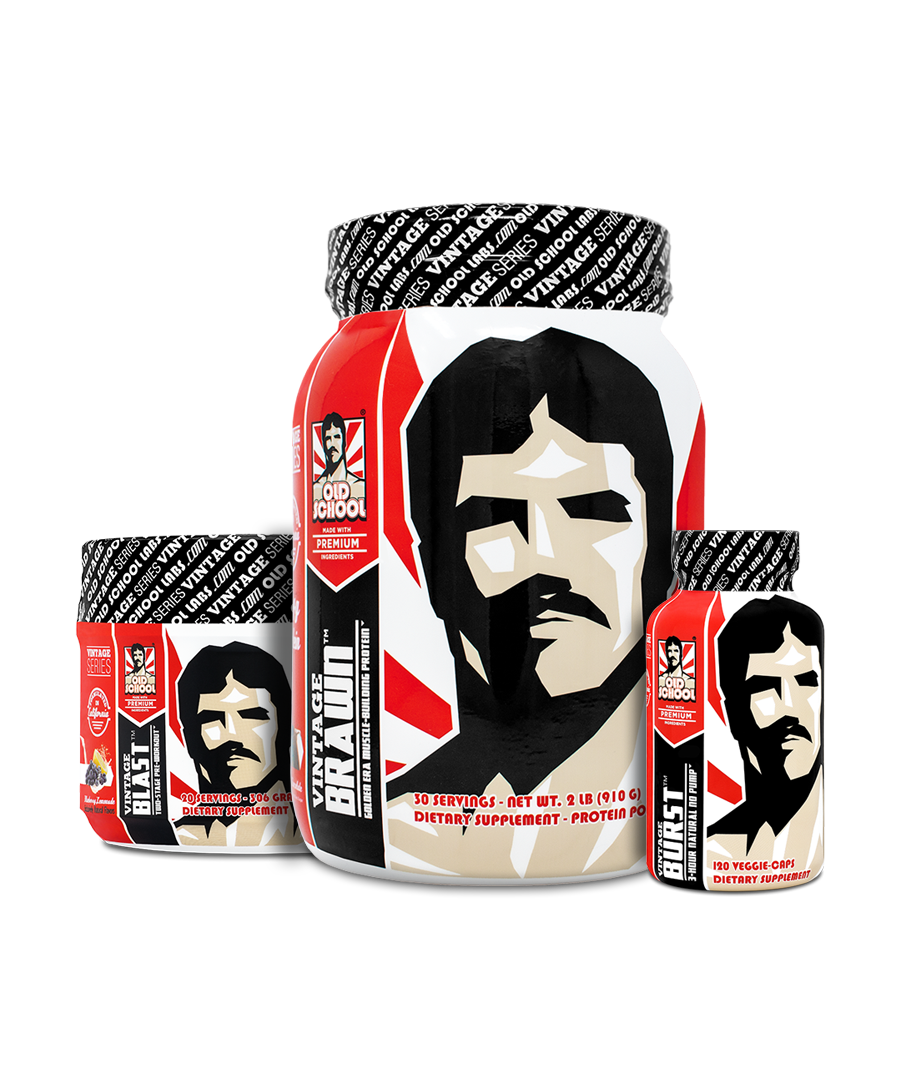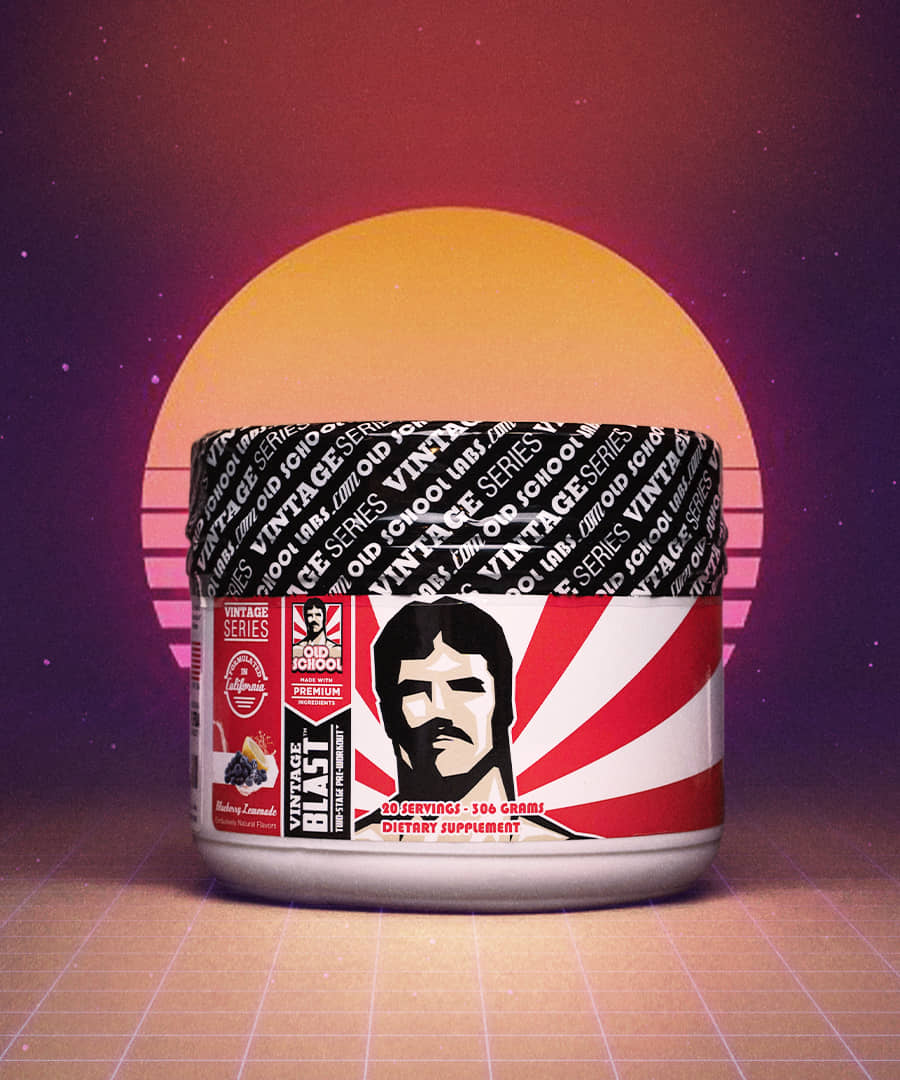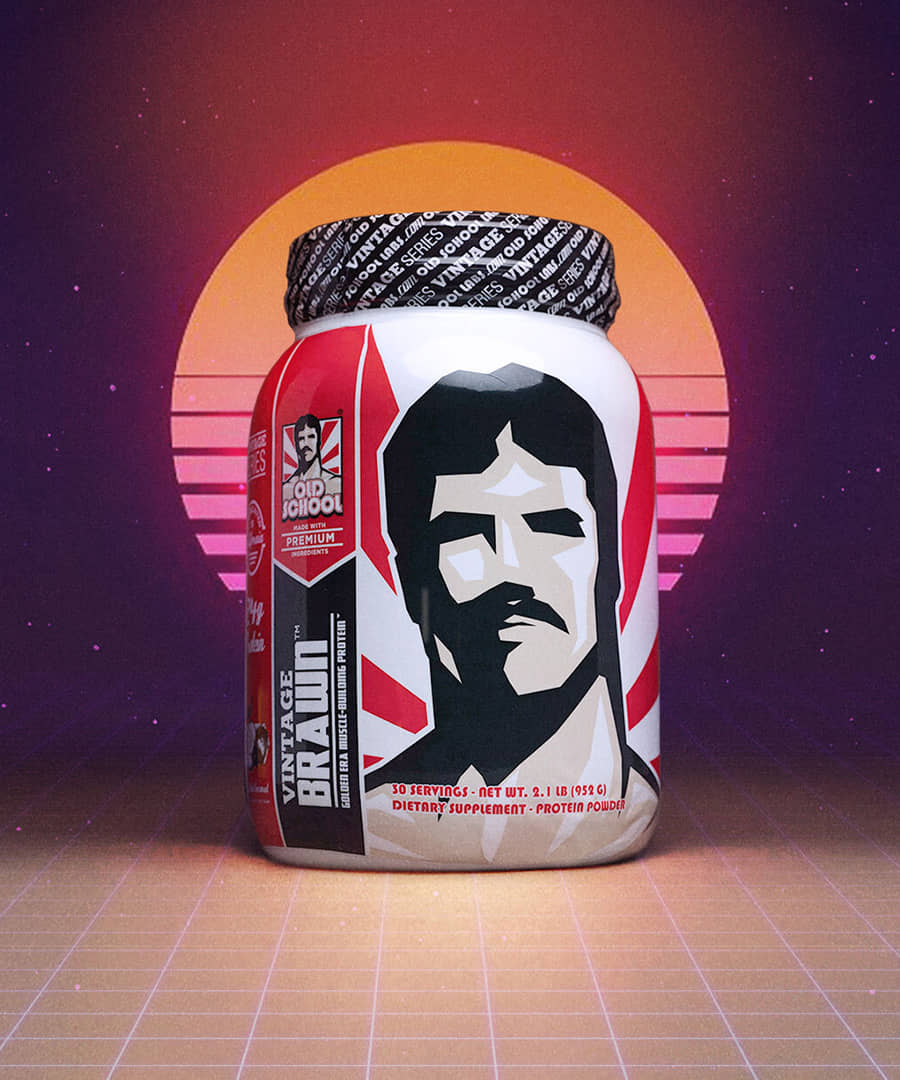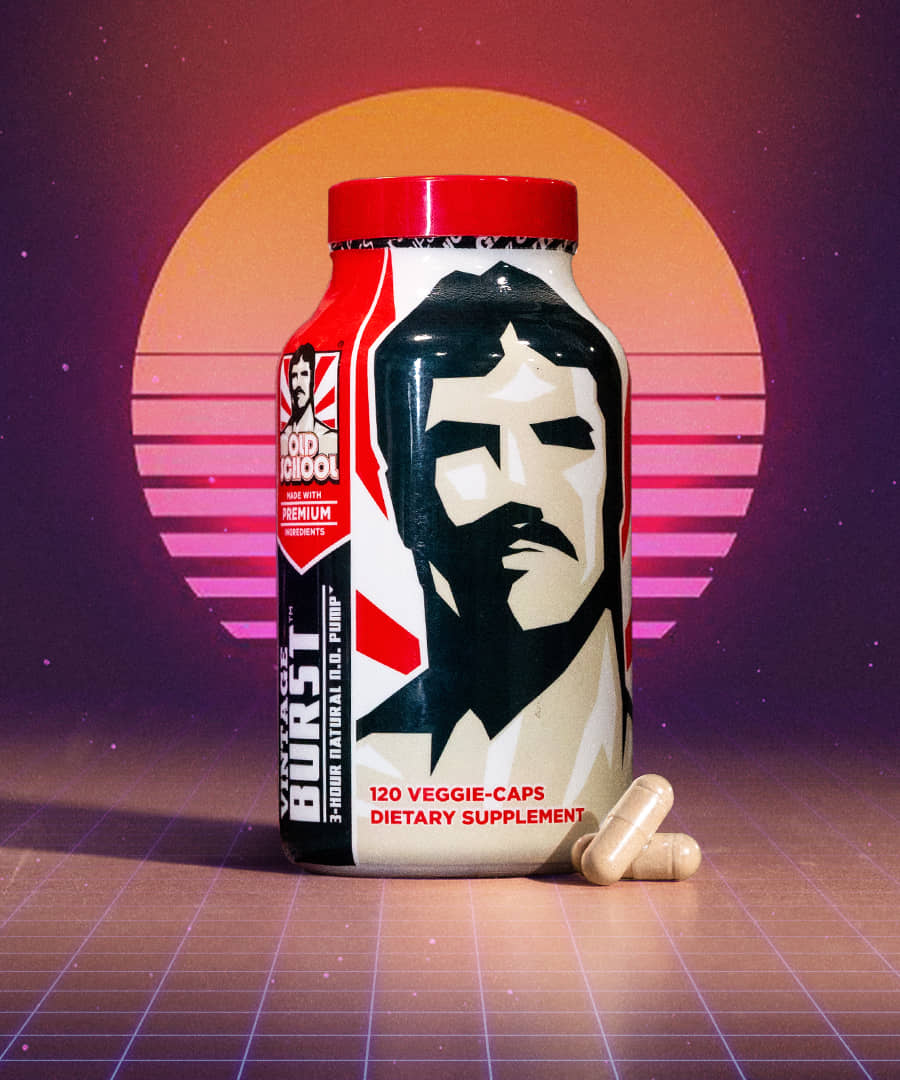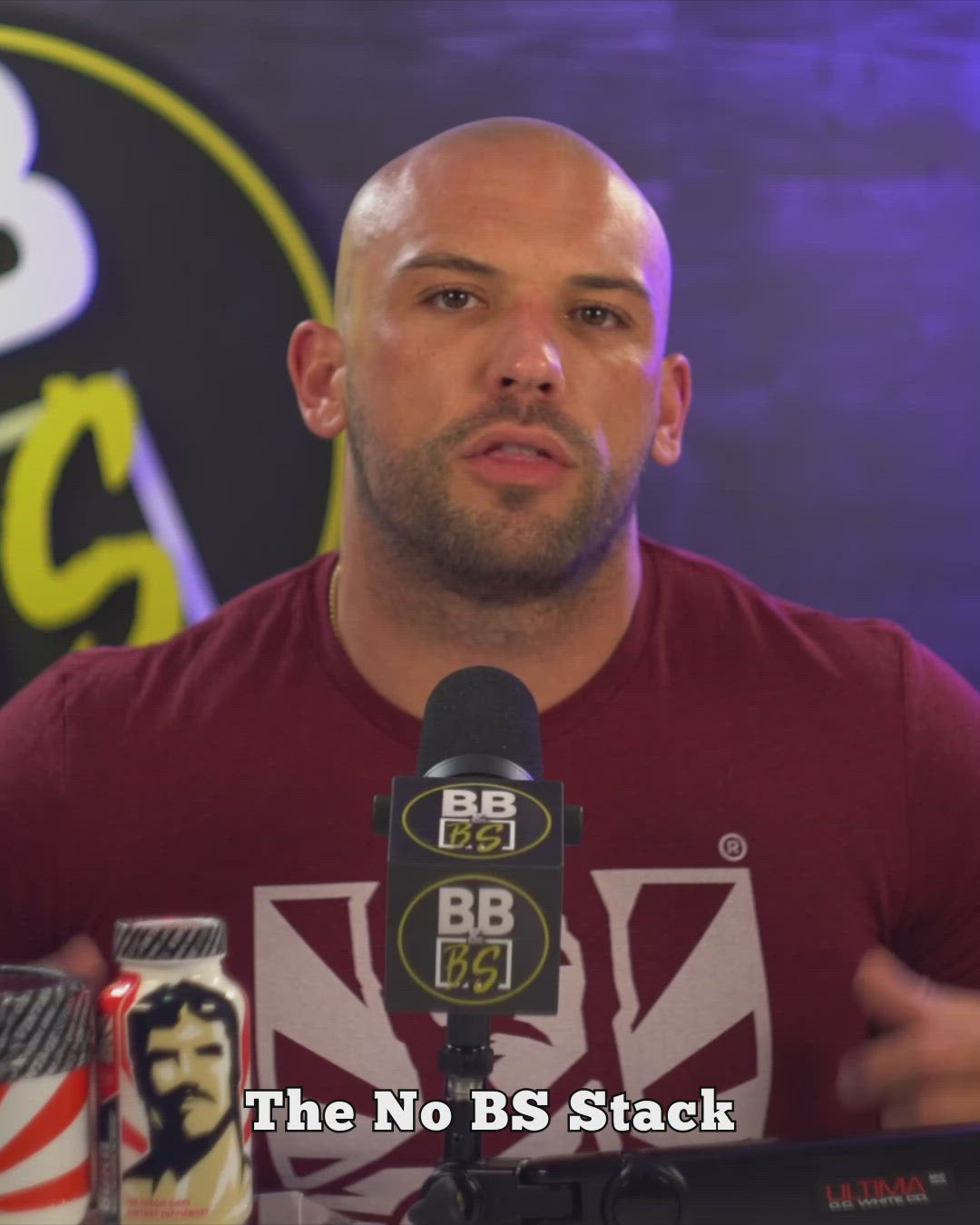 Pre-Workout + Protein + NO Booster
The No BS Stack
& free shipping (U.S. only)
This stack includes our best selling two-stage pre-workout Vintage Blast™, our muscle-building protein blend Vintage Brawn™, and the 3-hour N.O. booster Vintage Burst™.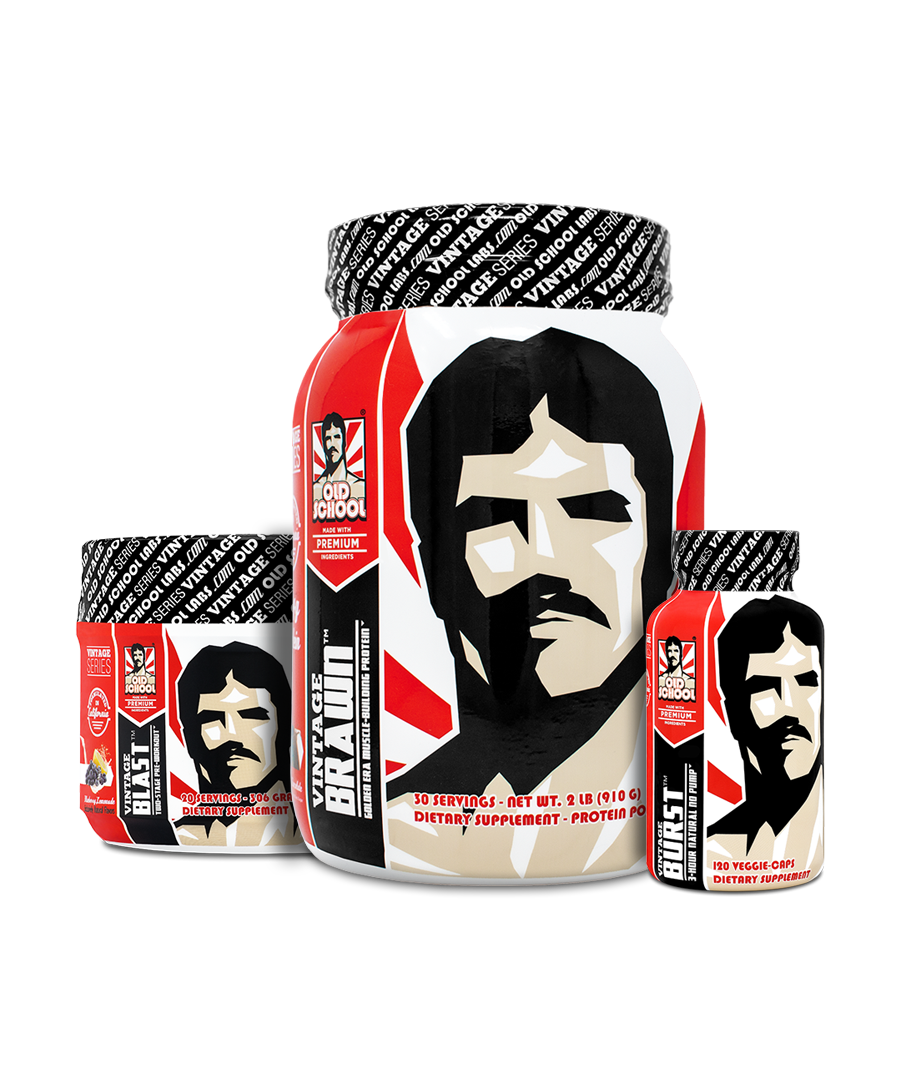 Stack Details
Vintage Blast™
Unlike other pre-workouts, the unique two-stage formula delivers steady energy and pumps. This means no crashing, no dependency, just amazing workouts and gains. More Details →
Directions: Mix 1 scoop with 14-16 oz of water, 15 to 30 minutes before your workout.
---
Vintage Brawn™
A blend of three protein sources: eggs, milk (casein + whey) and beef. It is far superior than any single-source protein like whey. More Details →
Directions: Add 1 scoop to 6-8 oz of cold water, milk, or your favorite beverage. Shake or blend for 20-30 seconds and enjoy.
---
Vintage Burst™
Specially formulated to help keep nitric oxide (N.O.) levels elevated for hours – enabling bigger and better pumps and higher-intensity workouts. More Details →
Directions: Take 1 serving (3 capsules) 15-30 minutes before your workout.
---
Frequently Asked Questions
Vintage Blast™ is specifically designed to deliver its ingredients over an extended period of time, rather than all at once, by harnessing the ingredients' different digestive and assimilation properties.
---
Vintage Blast™ contains no carbs, no sugars, and no calories. The sweetening in Vintage Blast™ is provided by stevia leaf extract, a natural sweetener with zero calories and zero carbs.
---
Absolutely. Taking it after workouts will help you preserve lean muscle and boost your metabolism. Using it as a meal replacement – especially to replace a higher-calorie meal – can help you lose fat faster. Vintage Brawn can also help you regulate your appetite: Protein tends to be satiating. Plus, the delicious taste of Vintage Brawn™ helps satisfy cravings for sweets.
---
Having Vintage Brawn™ after cardio is a great way to enhance recovery. Plus, because it's high in protein but low in carbs, it won't cause your fat-burning metabolism to slow down, unlike what happens if you eat a meal high in carbs (especially high-GI carbs).
---
Vintage Burst™ can be taken before any type of exercise. For the best pumps, we recommend keeping your rest between sets between 30 and 60 seconds.
---
Yes. Anecdotally, some bodybuilders say they get even better, longer-lasting pumps and muscle fullness when stacking Vanadyl Sulfate (a key ingredient in Vintage Burst™) with creatine. Vintage Build™ is a great source of high-quality creatine and stacks very well with Vintage Burst™.
---
More Questions?
If you have any questions about this product please feel free to get in touch. At Old School Labs™, we pride ourselves in the quality of our products and our customer service.