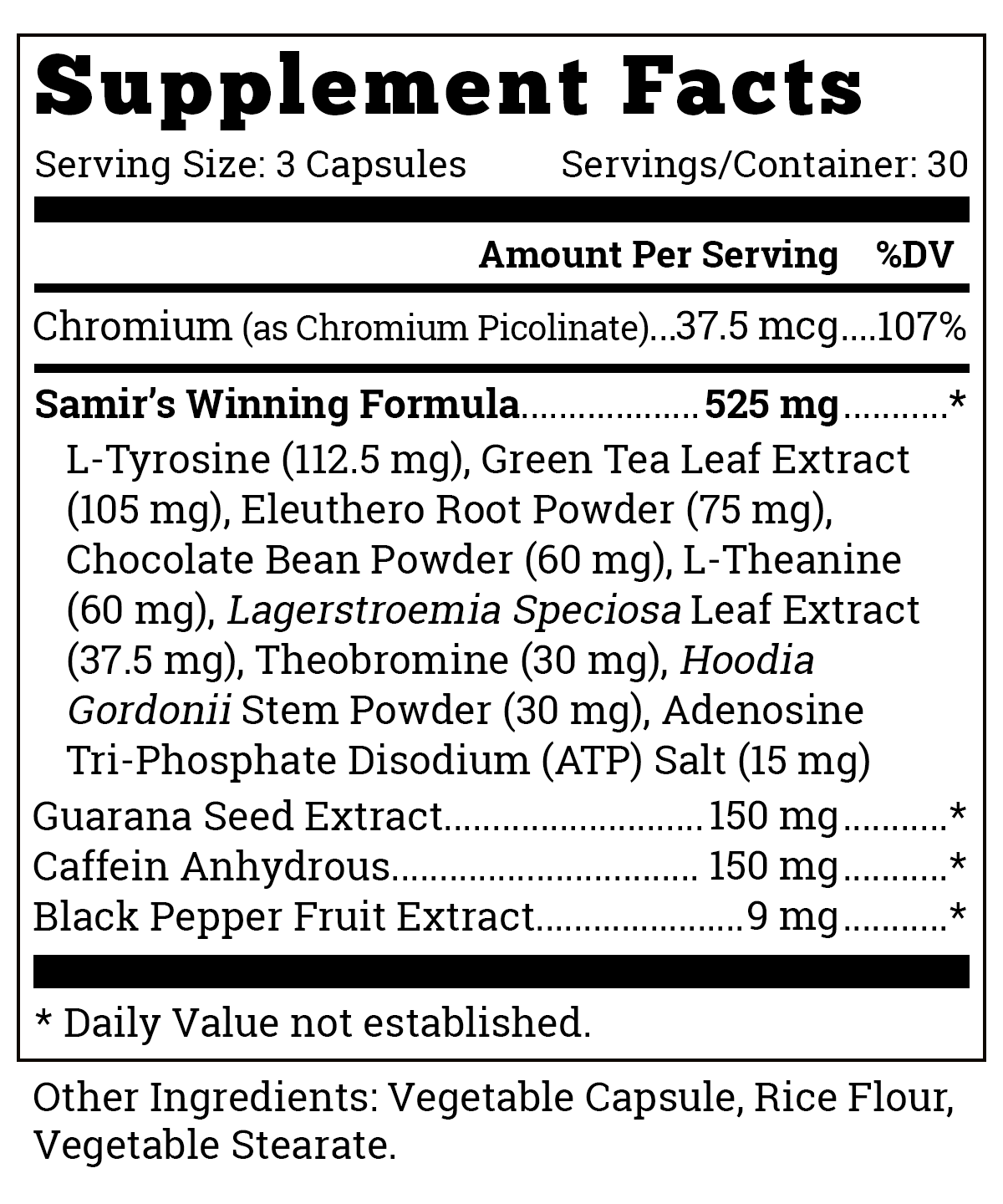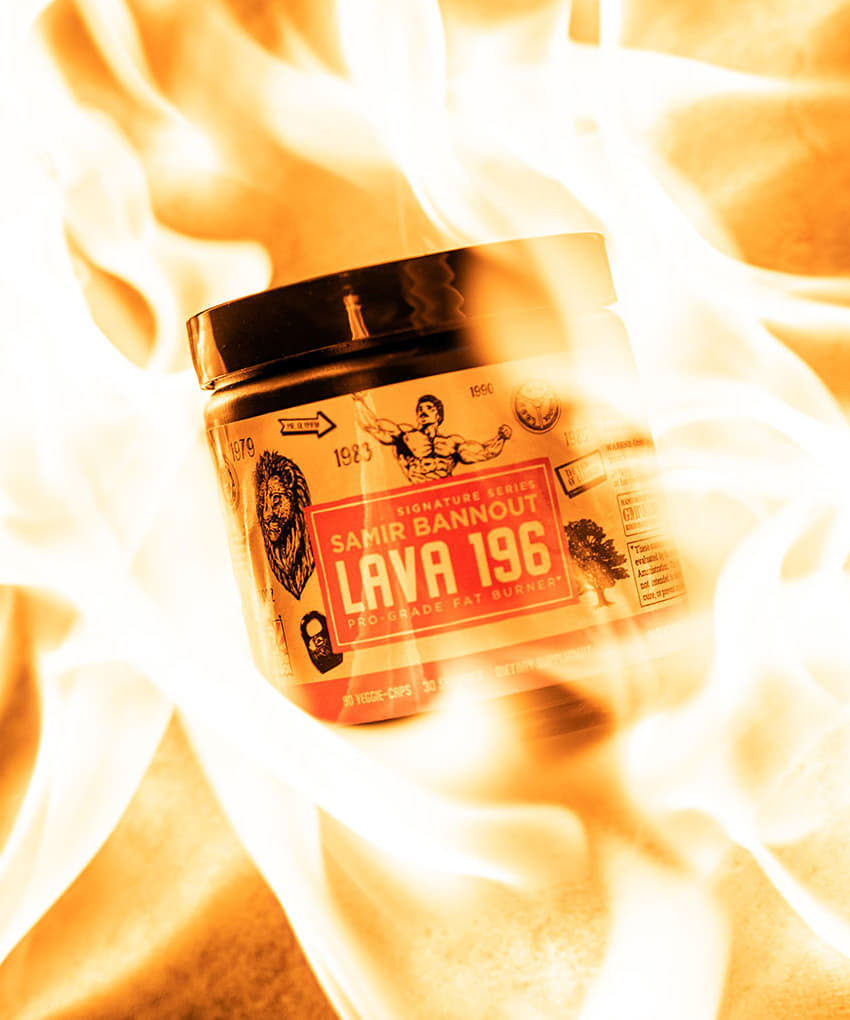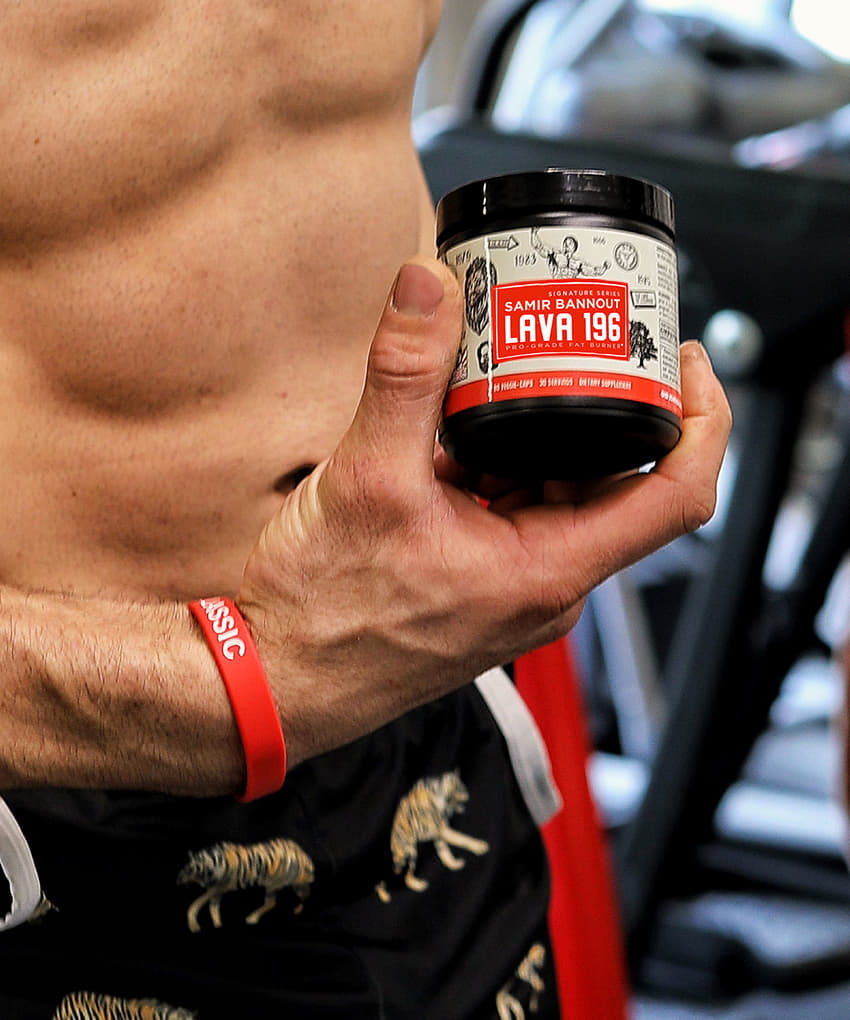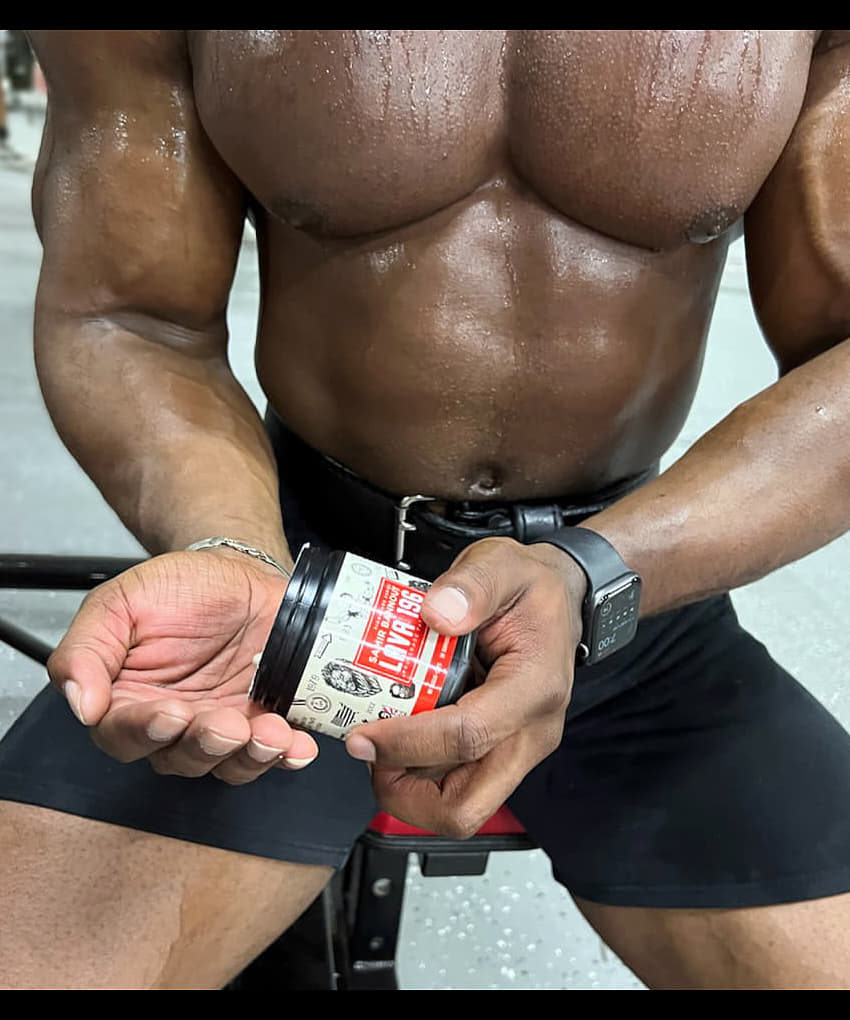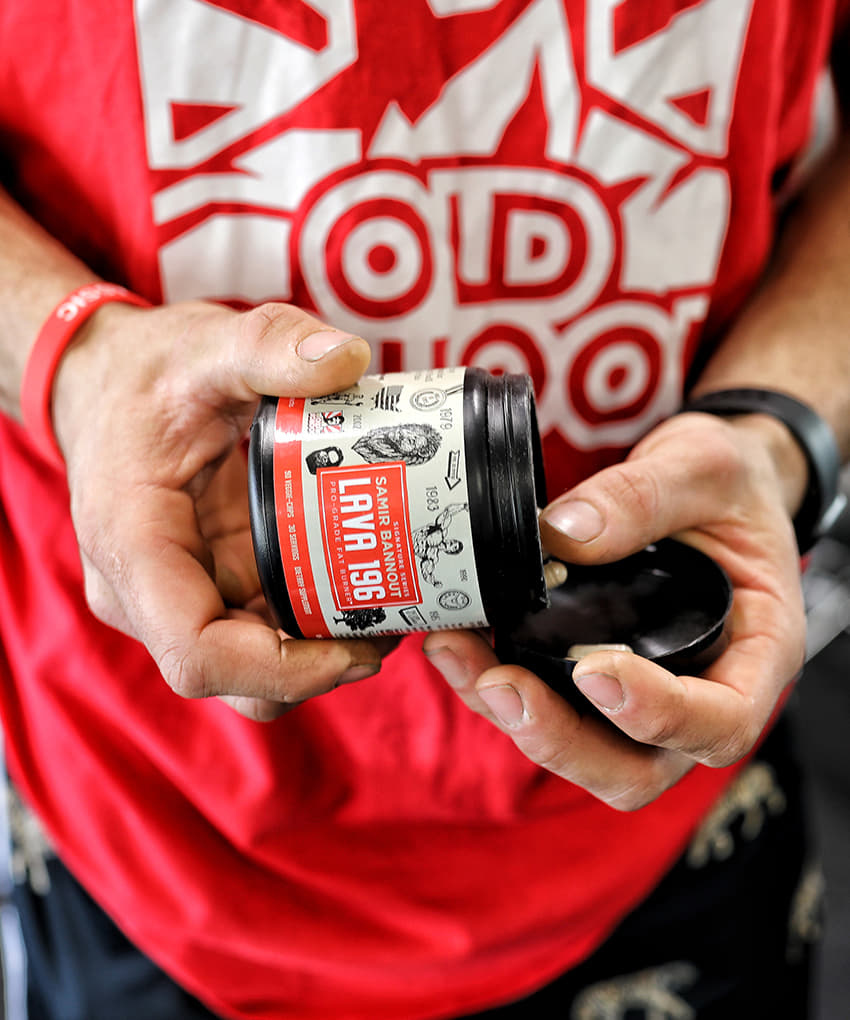 Pro-Grade 3-Stage Fat Burner
Samir Bannout LAVA 196
LAVA 196 is the ultimate 3-stage fat burner that not only packs an immediate punch but provides lasting results. In collaboration with Golden Era icon Samir Bannout, we modernized and brought back this unique formula he created and used during his prep for the 1983 Mr. Olympia win.
The precise combination of ingredients helps burn stubborn body fat, increase thermogenesis, optimize hormone levels, and prevent meals from being stored as fat by shuttling carbohydrates into the muscles.
• 3-stage formula for fast and lasting results
• Ignite fat burning and thermogenesis
• Powerful glucose disposal agent
• Optimize testosterone levels
• Prevent muscle loss and catabolism
• Safe and effective for both novices and professionals
Why LAVA 196
We teamed up with 1983 Olympia champion, the iconic Samir Bannout to modernize and bring back a thermogenic he formulated on his path to becoming known as one of the sport's greatest ever.
Samir has a uniquely balanced approach when it comes to shedding body fat and getting as lean and hard as possible. Not only do you want to promote fat loss and thermogenesis, but you also want to preserve your lean muscle mass and control cortisol. Unfortunately, many fat burners can leave your muscles looking flat and stringy — that's not the case with LAVA 196, lose the fat & keep your muscle.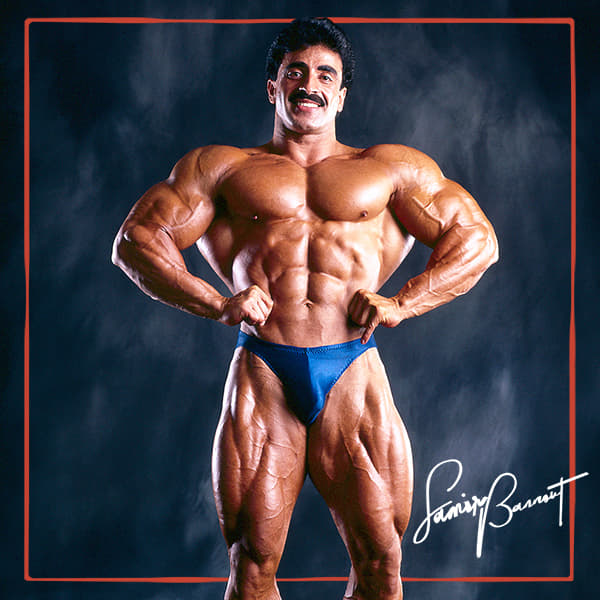 SAMIR BANNOUT
The Legend Himself
Widely known as one of the best to ever step on the stage, Samir Bannout participated in more than 50 competitions & famously lifted the 1983 Mr. Olympia trophy.

Renowned for his posing & his incredibly developed lower back, which was immortalized as the "Lebanese Cedar'', Samir was inducted into the IFBB Hall of Fame in 2002.

During his competition preps, Samir religiously consumed the 3 formulations we've modernized & reincarnated today under the Samir Bannout Signature Series.

This is your chance to experience greatness at its finest!
The Formula
A trace mineral that is shown to help improve weight loss by boosting the metabolic rate, aiding in blood sugar management, and curbing appetite and cravings.
---
L-Tyrosine (112.5 mg): This nonessential amino acid helps improve alertness, focus, attention, memory, and mood.
Green Tea Leaf Extract (105 mg): Antioxidant-rich green tea increases your body's resting metabolic rate to mobilize and use stored body fat as an energy source.
Eleuthero Root Powder (75 mg): The root of this plant can help boost energy levels, reduce exercise-induced fatigue, improve workout performance, manage blood sugar levels, and heighten cognitive functioning.
Chocolate Bean Powder (60 mg): Chocolate bean powder contains potent polyphenols, antioxidants, and anti-inflammatory properties. It helps improve and manage blood sugar levels, boosts brain function, supports weight loss, and can enhance mood.
L-Theanine (60 mg): This amino acid has been shown to help enhance weight loss, improve cognitive performance, reduce stress levels, and boost immunity.
Lagerstroemia Speciosa Leaf Extract (37.5 mg): These leaves have been used as herbal remedies for many years. They help lower blood sugar levels, contain powerful antioxidants, and aid in weight loss.
Theobromine (30 mg): Commonly found in cacao, this ingredient helps boost energy levels, contains nootropic properties, aids in vasodilation of the blood vessels to enhance blood flow, supports weight loss, suppresses appetite, and has a diuretic effect to pull water out of the body.
Hoodia Gordonii Stem Powder (30 mg): The stem of this plant is used to help suppress appetite, lower blood sugar, and support weight loss.
Adenosine Tri-Phosphate Disodium (ATP) Salt (10 mg): This ingredient is an absolute powerhouse. ATP disodium salt can help reduce muscular fatigue, minimize muscle tissue breakdown, amplify muscular performance, enhance recovery, and improve overall body composition.
---
Caffeine will help boost metabolic levels, allow you to more easily break down fatty acids, manage your appetite, and increase your alertness and focus.
---
A potent seed extract that is a source of natural caffeine to boost energy and also plays a role in heightening focus.
---
Known for being a powerful antioxidant and anti-inflammatory, this ingredient helps improve blood sugar levels while also being able to enhance the absorption and potency of the ingredients in a formulation.
---
Vegetable Capsule: Our rapid-release vegetable capsules are completely see-through and made only from plant cellulose. No gelatin is ever used.
Rice Flour: Improves the encapsulation process and prevents the clumping of ingredients.
Vegetable Stearate: The highest quality vegetable-based stearate is used to ensure that each and every capsule contains the same amount of active ingredients.
---
ALLERGEN WARNING: This product was produced in a FDA inspected cGMP facility that also processes ingredients containing eggs, milk, tree nuts, peanuts, soybeans, shellfish and fish.
WARNING: Consult your physician prior to using this product if you are pregnant, nursing, taking medication, or have a medical condition. Do not take if seal is broken. Keep out of reach of children.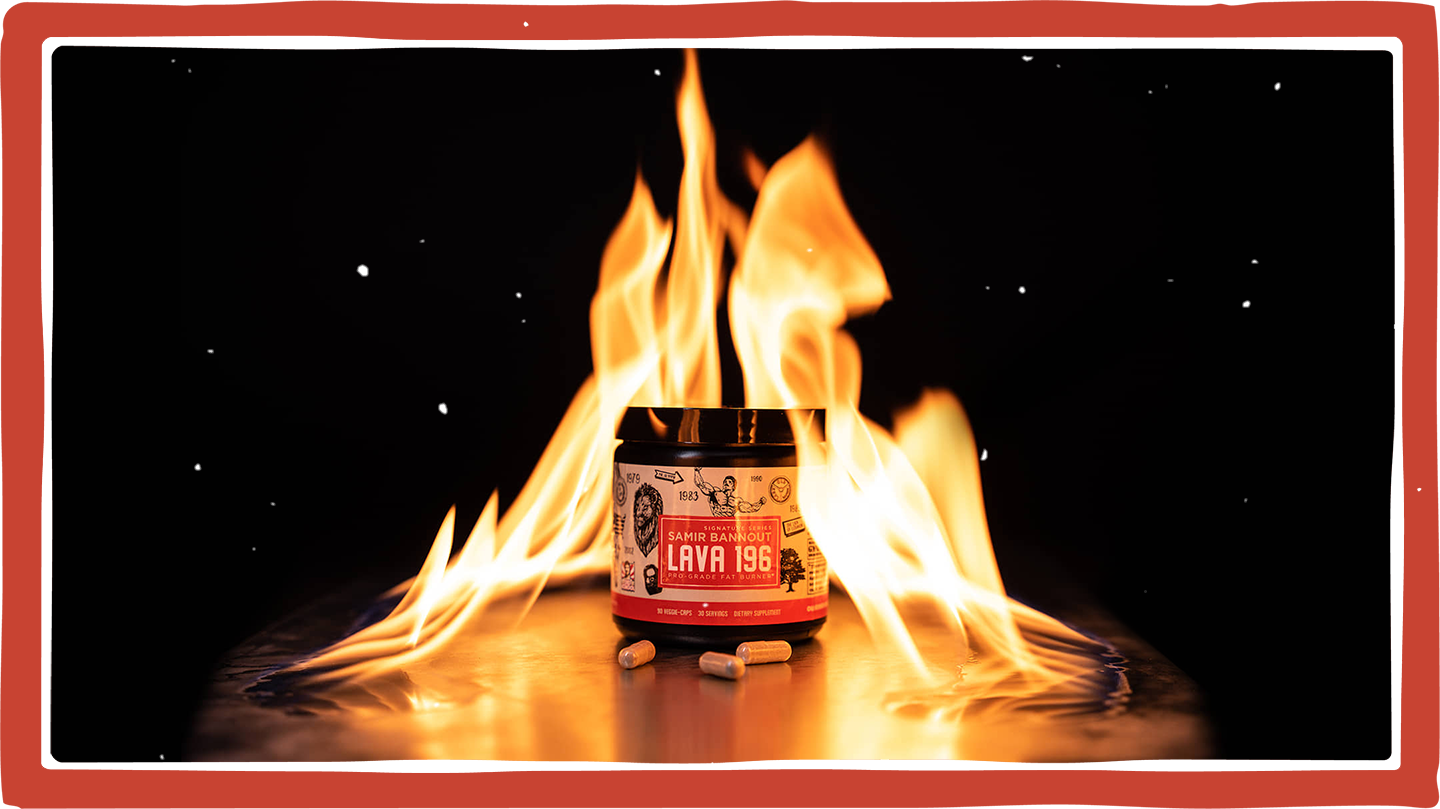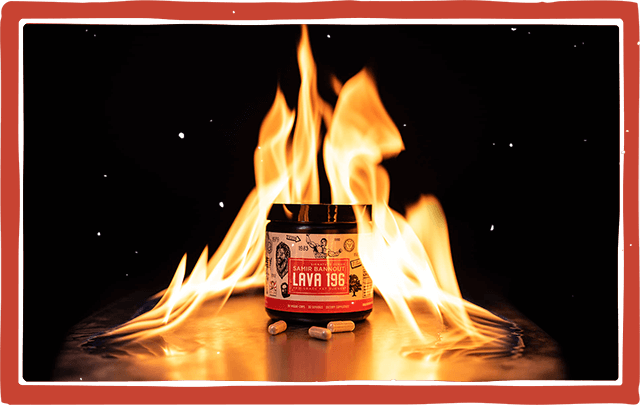 Directions

Samir's Pro Tip: For maximum results, take 2 capsules in the early morning, and 1 capsule with lunch. Avoid taking before bedtime.
Frequently Asked Questions
If you are looking to effectively burn fat and improve weight loss, you can especially stack LAVA 196 with REPLICA GH from our Signature Series for a muscle building and recovery boost, or you can combine with other OSL products such as Vintage Brawn (protein), Vintage Build (muscle builder), Vintage Boost (test boost), Classic BCAA, and many more. However, avoid using LAVA 196 with products that contain stimulants due to the powerful stimulants already found in the product's profile.
---
The active ingredients found in LAVA 196 may be overpowering to those who are sensitive to stimulants. If you are sensitive to stimulants, you could always reduce the dosage to assess your tolerance or simply refrain from use altogether.
---
This 3-stage formula that starts working as early as the first week of use. During the 1st week of use, you should start to notice thermogenesis and fat-burning beginning to take effect and your weight beginning to decrease. The results continue to amplify with each passing week. You will notice the best results when combining LAVA 196 with a results-driven training and nutrition program, and the other Samir Bannout Signature Series product: REPLICA GH for added help in the muscle strength, growth, and recovery departments.
---
Absolutely not. Whether you're a bodybuilder, an elite athlete, or merely someone looking to get in better shape and condition, you can achieve fantastic results from this product.
---
In terms of helping burn abdominal fat. The potency of LAVA 196 helps burn your fat stores throughout the body. There is no product out on the market that can spot-reduce JUST the abdominal area. While body fat may be lost around the midsection, it will not strictly target that area but rather the whole body, helping create a lean and muscular physique.
---
Each bottle of LAVA 196 contains a full month's fat-burning cycle. You may use LAVA 196 for two complete cycles (ie two bottles) before taking a 10-14 day break in order to give your body a break before turning the fat-burning furnace back on!
---
More Questions?
If you have any questions about this product please feel free to get in touch. At Old School Labs™, we pride ourselves in the quality of our products and our customer service.
---