Pre-Workout + Creatine + Test Booster
Combining our best-selling pre-workout, creatine and test booster, you'll have plenty of sustained energy to increase your performance and conquer any workout.
Regular price
$114.97
Sale price
$97.72
Sale
Sold out
Unit price
per
Free shipping U.S. orders $85+
100% money-back guarantee
Earn 1 OSL Point for every $1
California Prop 65 Warning & Other Disclaimers
View full details
Stack Details
Vintage Blast™
Unlike other pre-workouts, the unique two-stage formula delivers steady energy and pumps. This means no crashing, no dependency, just amazing workouts and gains. More Details →
Directions: Mix 1 scoop with 14-16 oz of water, 15 to 30 minutes before your workout.
---
Vintage Boost™
Works with the body's self-regulating hormonal mechanisms for a natural testosterone boost which produces noticeable increases in strength and muscle hardness, and amps up recovery. More Details →
Directions: Week 1 (Activation Wave): Take 3 capsules once a day with dinner. Weeks 2 & 3 (Loading Wave): Take 3 capsules twice a day with breakfast and lunch. Week 4 (Balancing Wave): Take 3 capsules once a day with breakfast.
---
Classic Creatine
This natural amino acid reliably increases muscle size, strength and stamina. What's more, each serving contains BioFit™ probiotic - which helps gut flora and aids quicker ingredient absorption. More Details →
Directions: Mix 1 scoop with 8 oz of water or your favorite beverage. Take 1 scoop 4x per day for 5 days. Then 1 scoop per day after workouts, or anytime on non-workout days
---
Customer Reviews
100
reviewers would recommend this product
Write a Review
Ask a Question
Filter Reviews:
results
rush
test booster
sets
anything
changes
creatine
flavor
boost
people
I recommend this product
Great product
Helps me power through my workouts and feel great overall.
20 Nov 2022
Deric S.

United States
I recommend this product
Happy so far
I like their creatine it's not always easy to find a flavorless creatine so I make sure to always have that in my order. The pre work out is nice I get a decent boost but not a crazy jittery rush I like the low caffeine. I get a good pump and can power through tough sets. The flavor is a little rough but I like it. I'm not sure about the test booster yet I'm on my third week and not sure if I feel any changes.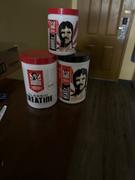 06 Oct 2022
Marc C.

United States
I recommend this product
good supplements
will pass on to other people
04 Jul 2022
Jennie R.

United States
I recommend this product
Excellent products
Very effective! I have seen results. Totally recommend this product
17 Apr 2022
Andres M.

United States
Frequently Asked Questions
Yes. Vintage Blast™ will deliver excellent results for men and women wanting a pre-workout supplement to help sustain them through rigorous workouts and competitive events.
---
Vintage Blast™ contains no carbs, no sugars, and no calories. The sweetening in Vintage Blast™ is provided by stevia leaf extract, a natural sweetener with zero calories and zero carbs.
---
Though results vary, typically you will start seeing changes 2-3 weeks after you start using Vintage Boost™.
---
Yes, Vintage Boost™ is a non-steroidal product for adults wishing to boost their testosterone to help drive gains in muscle size, strength, energy and libido.
---
First, it has been suggested that the maximum amount of creatine your muscles can absorb at once is roughly around 5 g. Your muscle cells contain tiny proteins, known as transporters, that pull creatine inside the cell. Once these become saturated with creatine, they need a few hours to process it before they can take on another 5 g dose. For this reason, we suggest allowing at least 4 hours between doses. Second, creatine requires adequate water to produce maximum results. We advise drinking 10-12 oz with each 5 g dose. Finally, eating carbohydrate ("carbs") enhances the uptake of creatine by your muscles. This is because it stimulates the release of insulin, which in turn stimulates the creatine transporters in your muscle cells. A simple way to take advantage of this is to take each dose of creatine right after eating a carbohydrate-containing meal or snack. Carbs that digest quickly work best. Examples include breakfast cereals (e.g. corn flakes), white rice and potatoes.
---
More Questions?
If you have any questions about this product please feel free to get in touch. At Old School Labs™, we pride ourselves in the quality of our products and our customer service.