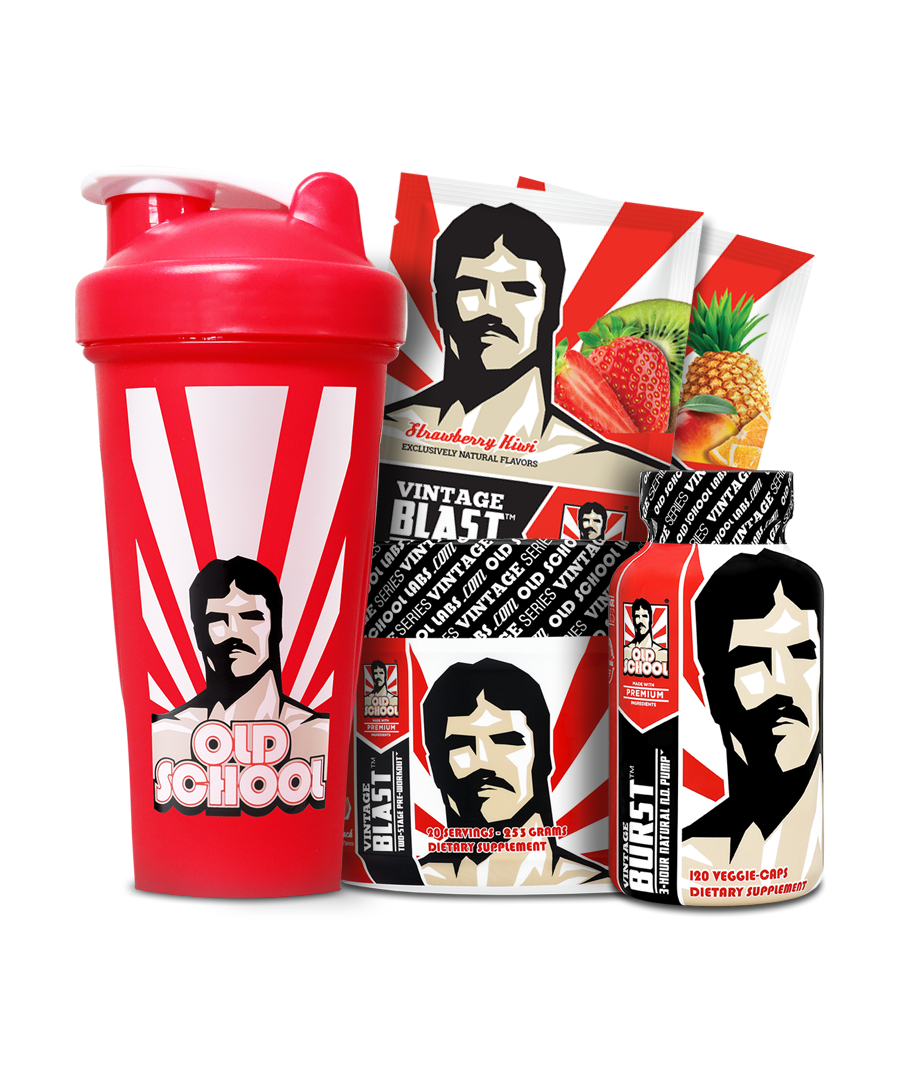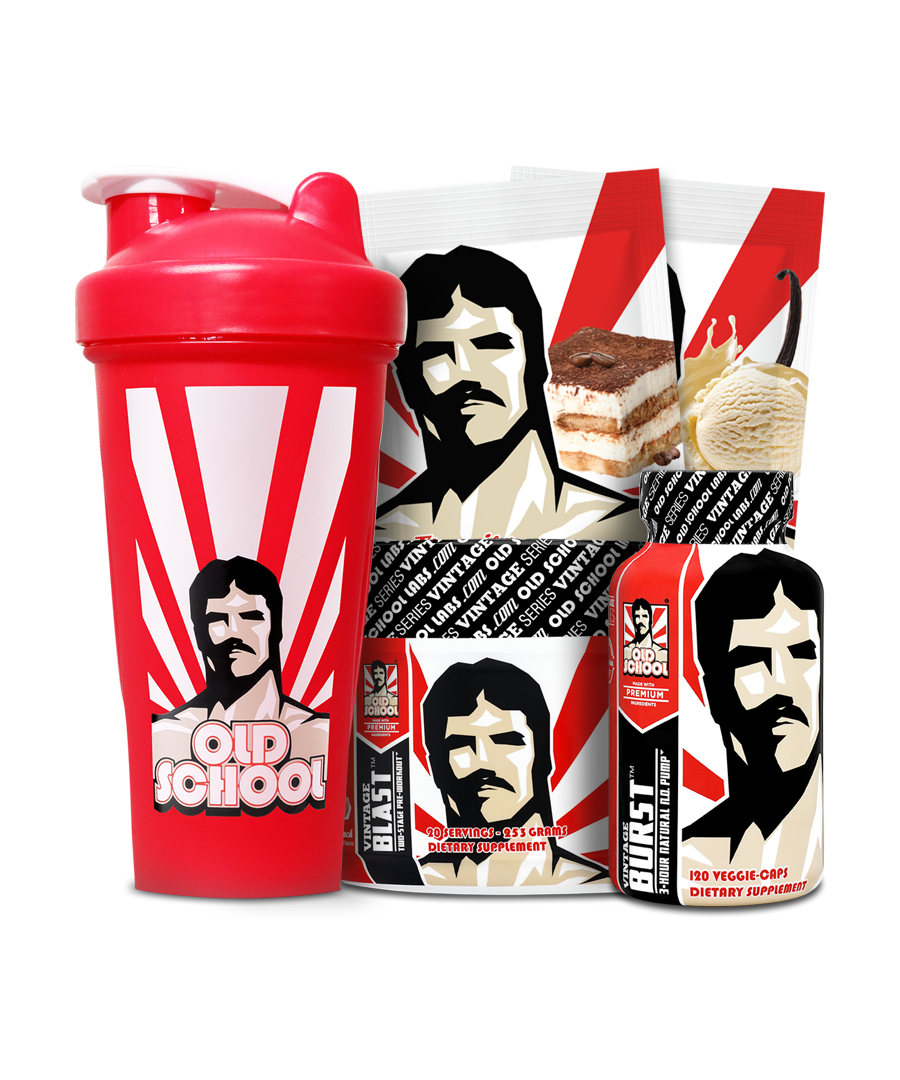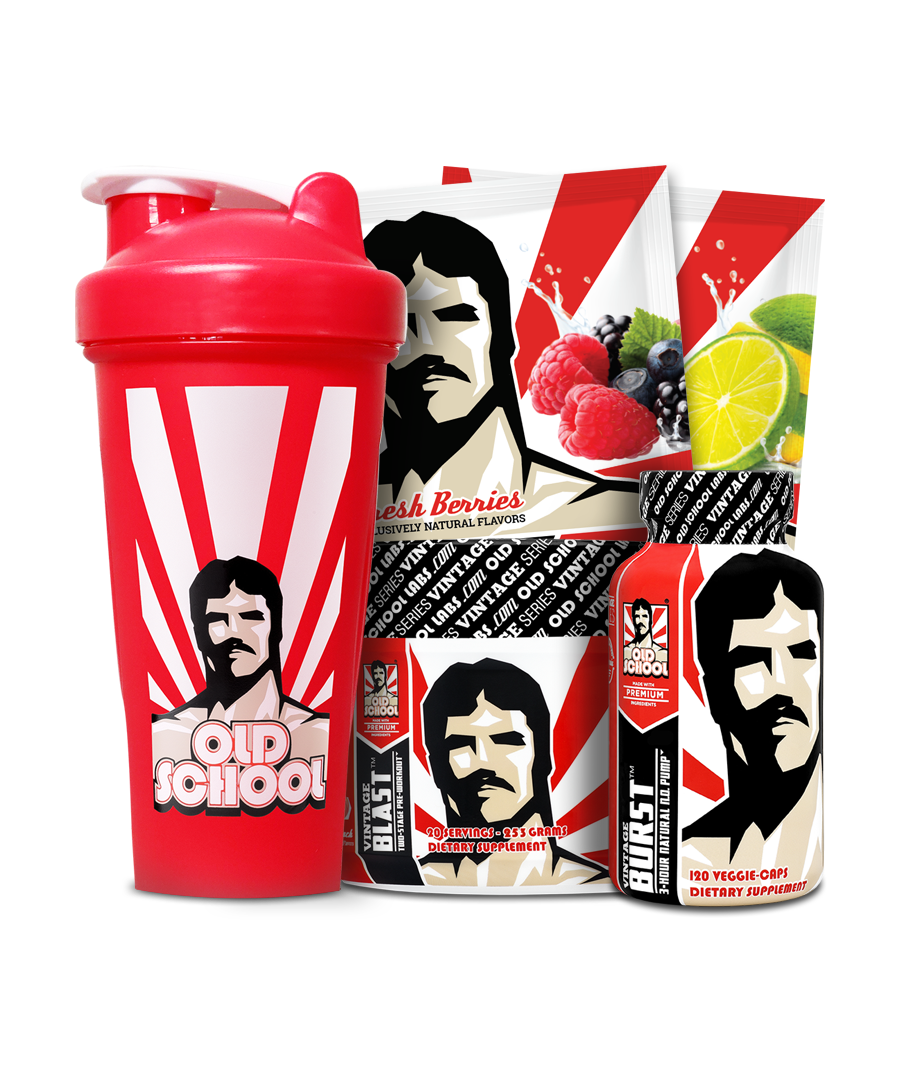 Pre-Workout + NO Booster + Shaker + Sachets
Energetic Pump Stack
& free shipping (U.S. only)
This stack delivers a powerful and effective combo of pumps, blood flow, and energy like no other. Our best-selling pre-workout Vintage Blast™ pairs perfectly with our 3-hour natural N.O. booster Vintage Burst™. 

This stack is 15% OFF, ships FREE, & contains an OSL ProShaker and 2 sample sachets of your choice.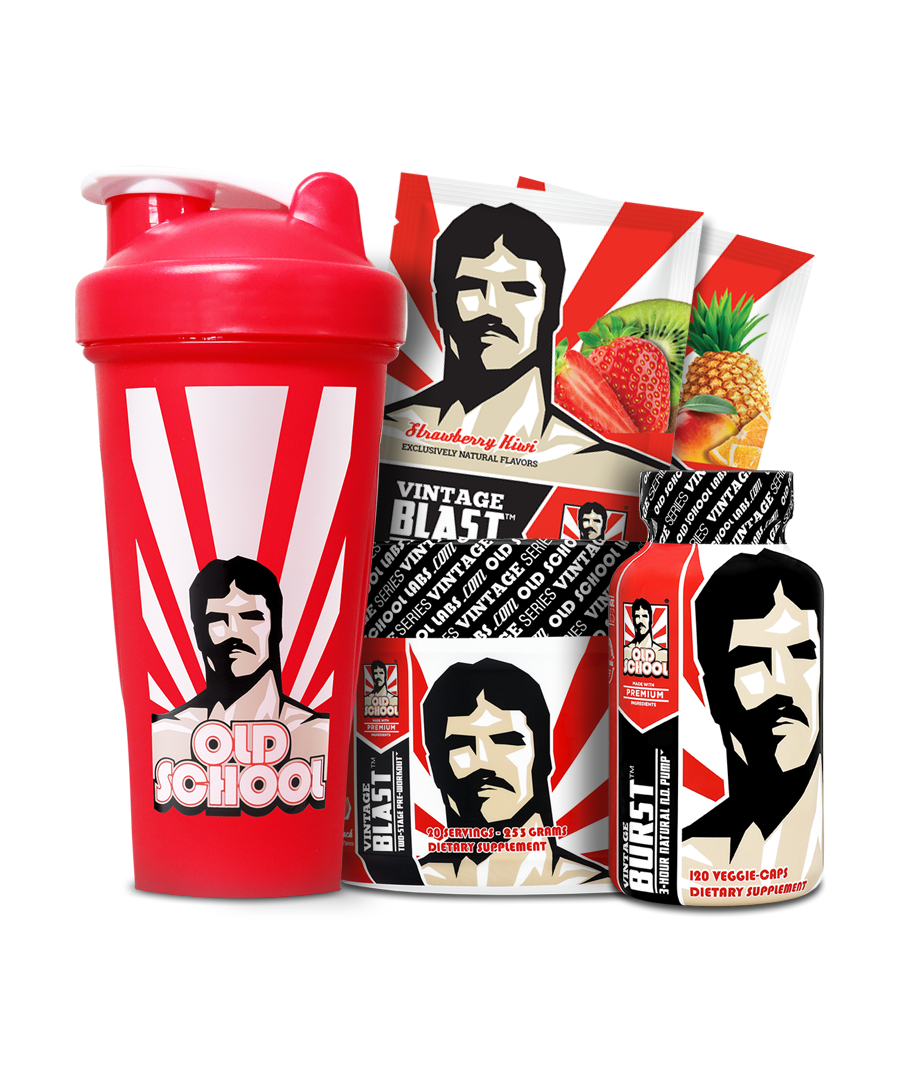 Stack Details
Vintage Blast™
Unlike other pre-workouts, the unique two-stage formula delivers steady energy and pumps. This means no crashing, no dependency, just amazing workouts and gains. More Details →
Directions: Mix 1 scoop with 14-16 oz of water, 15 to 30 minutes before your workout.
---
Vintage Burst™
Specially formulated to help keep nitric oxide (N.O.) levels elevated for hours – enabling bigger and better pumps and higher-intensity workouts. More Details →
Directions: Take 1 serving (3 capsules) 15-30 minutes before your workout.
---
Frequently Asked Questions
Yes. Vintage Blast™ will deliver excellent results for men and women wanting a pre-workout supplement to help sustain them through rigorous workouts and competitive events.
---
Vintage Blast™ is specifically designed to deliver its ingredients over an extended period of time, rather than all at once, by harnessing the ingredients' different digestive and assimilation properties.
---
Vintage Blast™ contains no carbs, no sugars, and no calories. The sweetening in Vintage Blast™ is provided by stevia leaf extract, a natural sweetener with zero calories and zero carbs.
---
Yes. Anecdotally, some bodybuilders say they get even better, longer-lasting pumps and muscle fullness when stacking Vanadyl Sulfate (a key ingredient in Vintage Burst™) with creatine. Vintage Build™ is a great source of high-quality creatine and stacks very well with Vintage Burst™.
---
Yes. Fat-loss or fat-cutting diets typically require eating less food (i.e., cutting down on your calories). This may cause your energy level to fall and your metabolism to slow, making it harder to lose fat. When you're on a calorie-reduced diet, you may also be eating fewer antioxidant-rich foods. Besides boosting your energy and metabolism, Vintage Burst™ supports healthy antioxidant levels with Spectra™.
---
Vintage Burst™ can be taken before any type of exercise. For the best pumps, we recommend keeping your rest between sets between 30 and 60 seconds.
---
More Questions?
If you have any questions about this product please feel free to get in touch. At Old School Labs™, we pride ourselves in the quality of our products and our customer service.