The brand with 20,000+ ⭐⭐⭐⭐⭐ reviews introduces
SPECIAL 20% DISCOUNT OFFER
The Ultimate 3-Hour Pump Supplement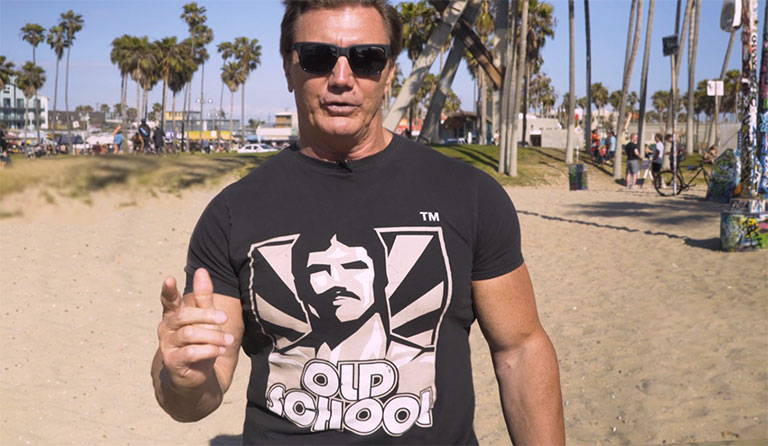 "I've tried them all, and this is the one!"

Massive Size & Pumps with Vintage Burst™
Old School Labs supplements never compromise on quality and always include fully transparent labels without any "proprietary blends." Vintage BURST™ is third-party tested to ensure potency and efficacy.
Made exclusively using the highest quality ingredients, including L-Arginine HCl, Maca Root, Spectra∙, Coffea Arabica, and Vanadyl Sulfate, Vintage BURST™ can help you achieve elevated nitric oxide levels for upwards of three hours (six hours if used twice a day).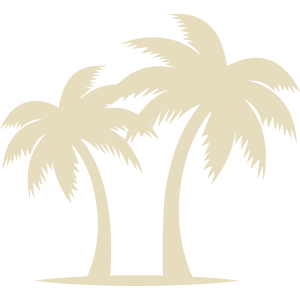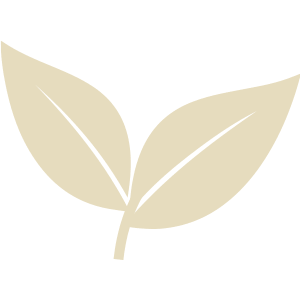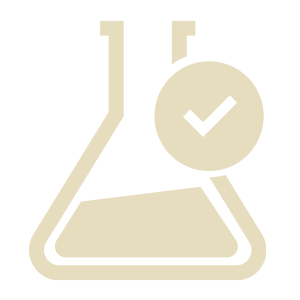 Enhance muscle size and pumps
Turn heads by boosting nitric oxide levels to provide maximum vasodilation benefits and muscle pumps to look bigger and better than ever, even hours after your workouts.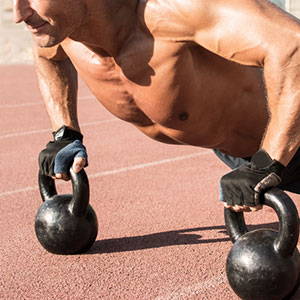 Boost your energy and performance
Get the most out of your workouts by increasing your energy and performance to push yourself through the most intense workouts.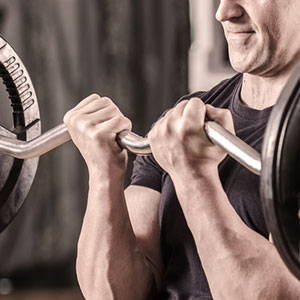 Improve nutrient delivery
Maximize your results by enhancing blood flow, which allows key nutrients to be driven into the muscle to aid with removing lactic acid and improving recovery.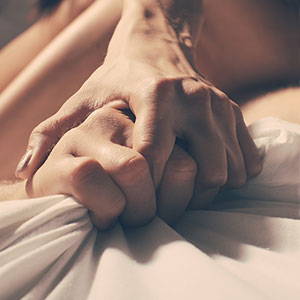 Get 20% OFF your first order
Backed by our 100% money-back guarantee and FREE returns.
Why you aren't seeing progress from your workouts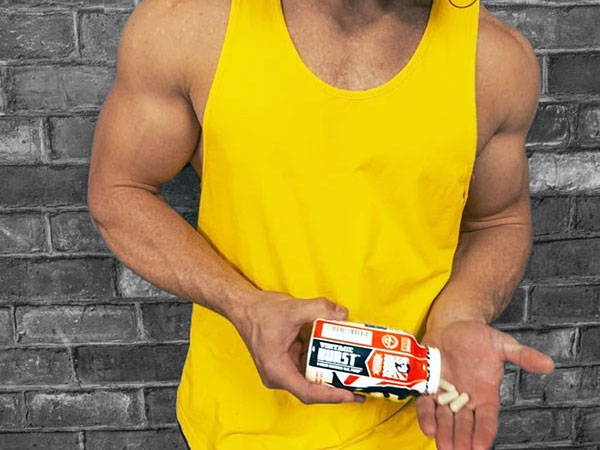 Have you stopped seeing muscle growth?
Are you finding it hard to push yourself in the gym?
Struggling to achieve a pump?
One of the most underrated elements of a good workout is nitric oxide and the vasodilation component.
If blood flow isn't optimized when you step into the gym, your workout and results are going to suffer.
During your workout, blood needs to engorge the muscle with oxygen while also transporting byproducts such as lactic acid out of the muscle. If it can't, you risk hitting the wall early and not being able to maximize your time in the gym.
When you experience better blood flow, it unlocks all the doors you need to walk through to stimulate the muscle and break down those hard-to-hit muscle fibers that help enhance your full muscle growth potential.
Problems with pump formulas you simply can't ignore
Use of proprietary blends
If you were given a pill but not told what was in it, would you take it? Probably not, right? So, why would you use a pump product that doesn't tell you precisely what is in the product and at what dosages? You deserve to know!
Including ingredients with no scientific backing
Far too many supplements rely on untested ingredients without expert, randomized, and placebo-controlled clinical research. Without these measures, how can you truly trust the effectiveness of a product?
Loading a pump product with high amounts of stimulants
Are you looking for a pump product or an energy product? Because they're both drastically different when it comes to profiles. The goal of a pump product is to help dilate the blood vessels and volumize the muscles. You want a supplement that can utilize vasodilation ingredients with stimulants in advantageous dosages so that they can complement each other, not have one overpower the other. You want to feel the muscle contracting, not the involuntary muscle contractions due to jitters from high amounts of stimulants.
AT OLD SCHOOL LABS, WE'RE COMMITTED TO TAKING YOUR WORKOUTS AND PERFORMANCE TO NEW DIMENSIONS.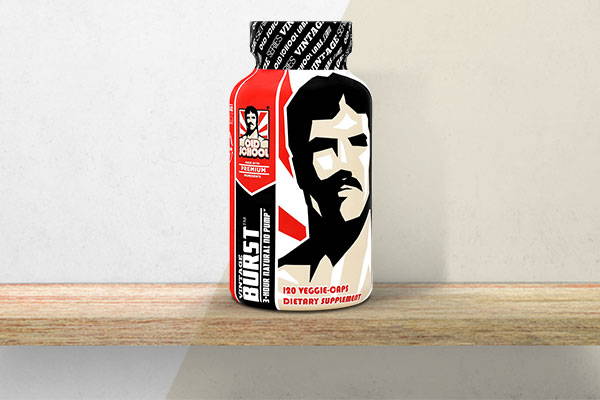 A new era of blood flow optimization has arrived
Vintage BURST™ isn't just "another supplement." This scientifically optimized formula enhances blood flow to help unlock many health and exercise performance benefits. Utilizing five powerful ingredients with multiple studies backing their effectiveness, Vintage BURST™ has become the gold standard when it comes to blood vessel dilation and muscle pumps!
Vintage BURST™: the ultimate pump product
If you're looking for the most effective muscle-pump enhancer, you've found it! Vintage BURST™ helps increase nitric oxide production, which supports improved blood flow to not only the muscles but the entire body — allowing essential nutrients and oxygen to be transported throughout the body to heighten overall performance (both physically and mentally).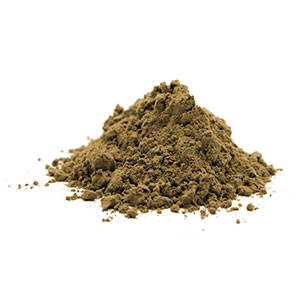 WHAT OTHERS ARE SAYING ABOUT VINTAGE BURST™…
I used the product as it said In the description and it made me feel better and gave me more energy!
- Verified Purchase
"I've tried them all, and this is the one!"
- John Hansen, Mr. Natural Olympia
Vintage BURST™ is a home run!
Old School Labs™ supplements never compromise on quality and always include clear and complete supplement facts without any "proprietary blends." Vintage BURST™ is Third-party tested testosterone supplement made exclusively with premium ingredients, including Maca root powder and Tribulus extract. Zero artificial substances, zero synthetic additives, zero preservatives.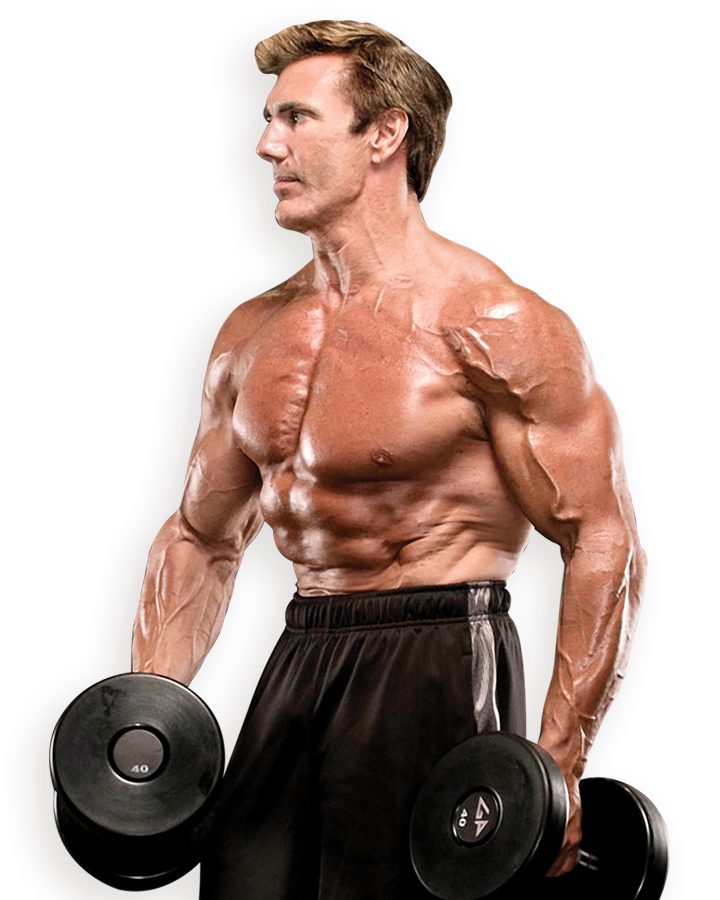 Vintage BURST™ is in a league of its own
Increase nitric oxide levels for up to three hours

Experience insane muscle pumps

Achieve the muscular and full look you've always wanted

Enhance nutrient and oxygen delivery throughout the body
Let's be honest, who doesn't want to walk around for hours with a mind-blowing pump?
Now, you can!
Disclaimer: The statements on this page have not been evaluated by the FDA. Any products seen or mentioned are not intended to diagnose, treat, cure, or prevent any disease. Old School Labs™ is a brand of COSIDLA Inc.
Copyright © 2021 COSIDLA Inc. All Rights Reserved.