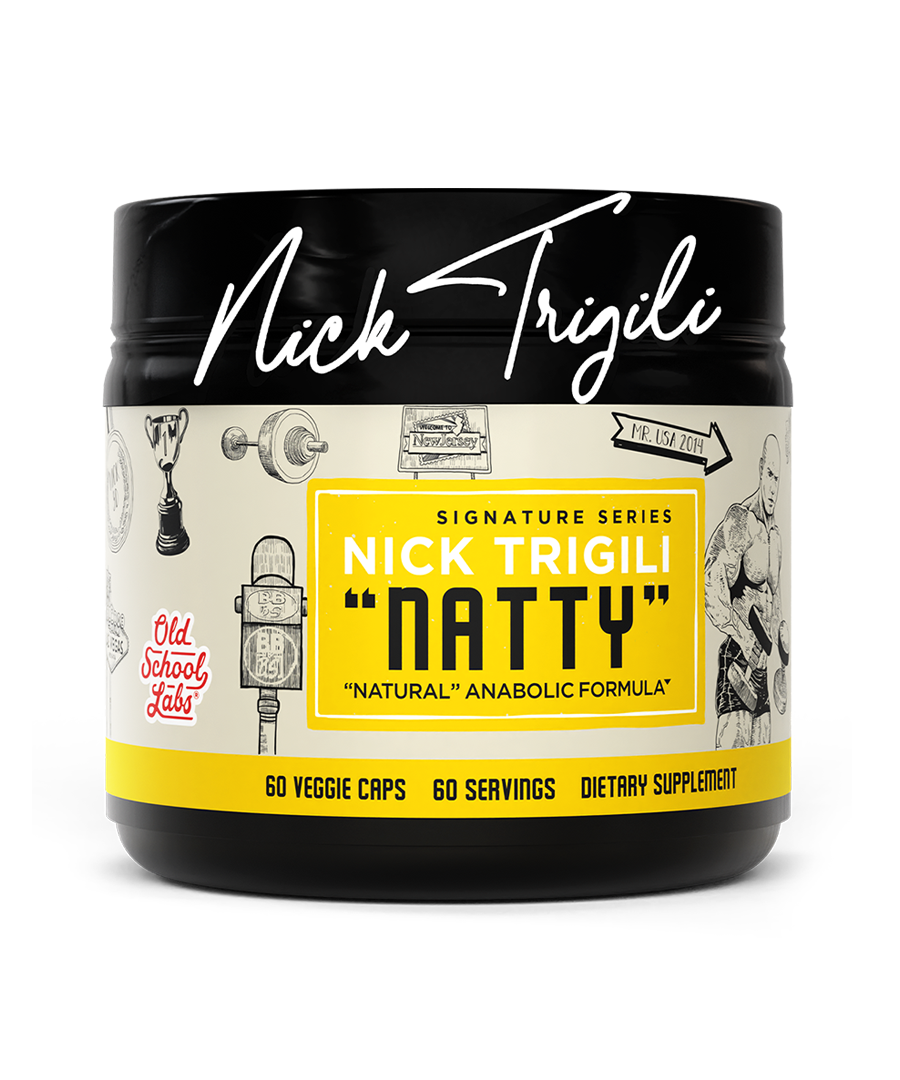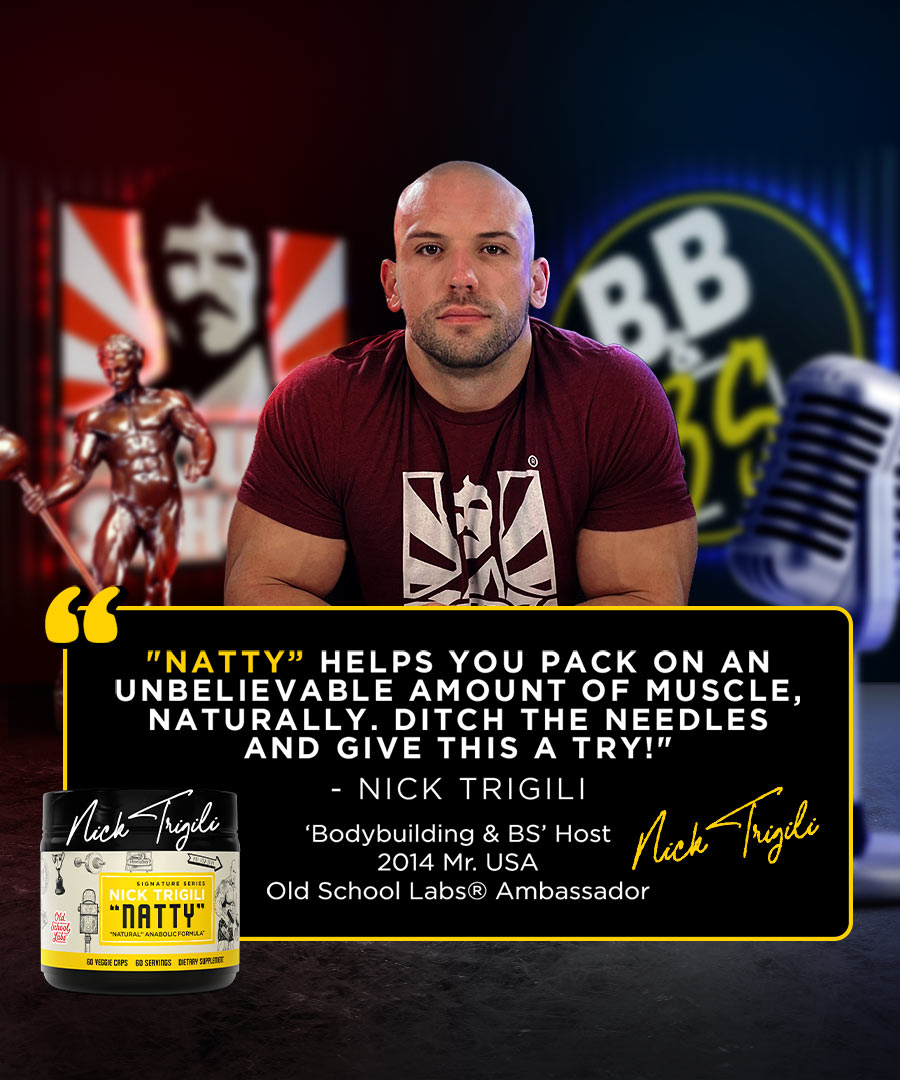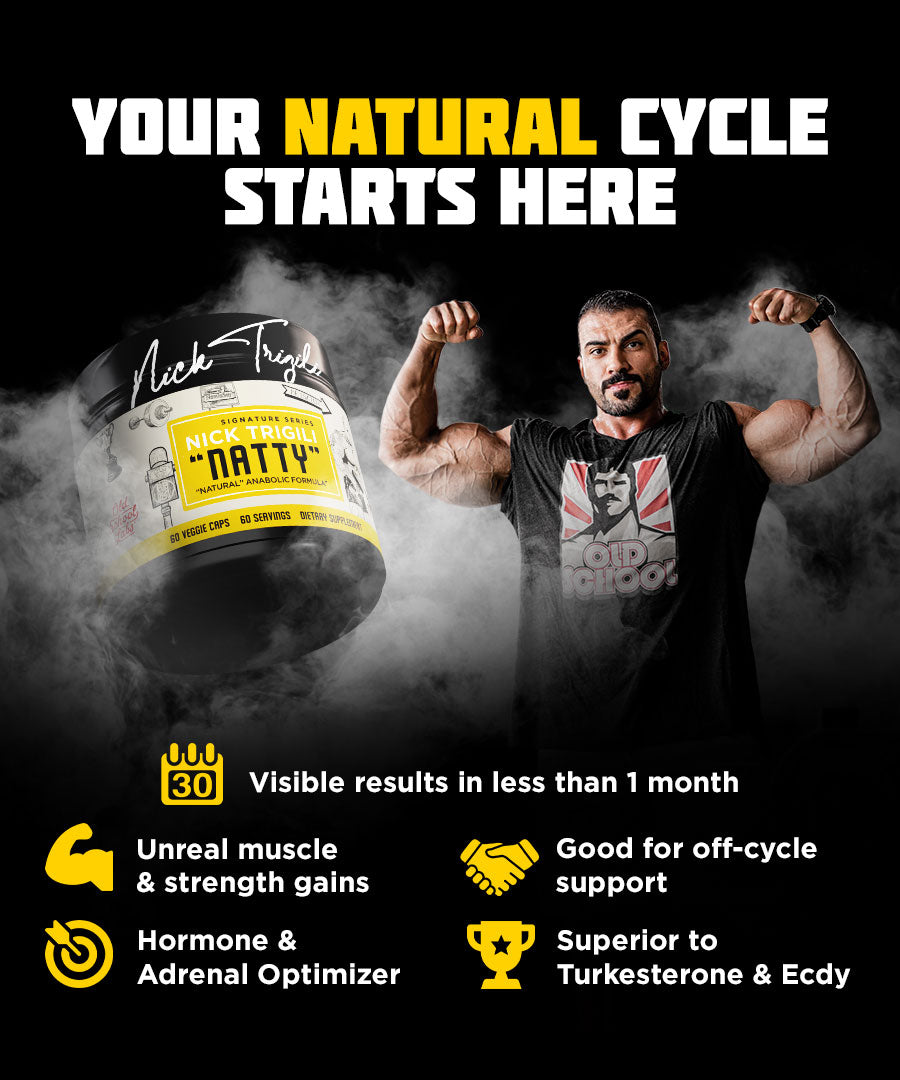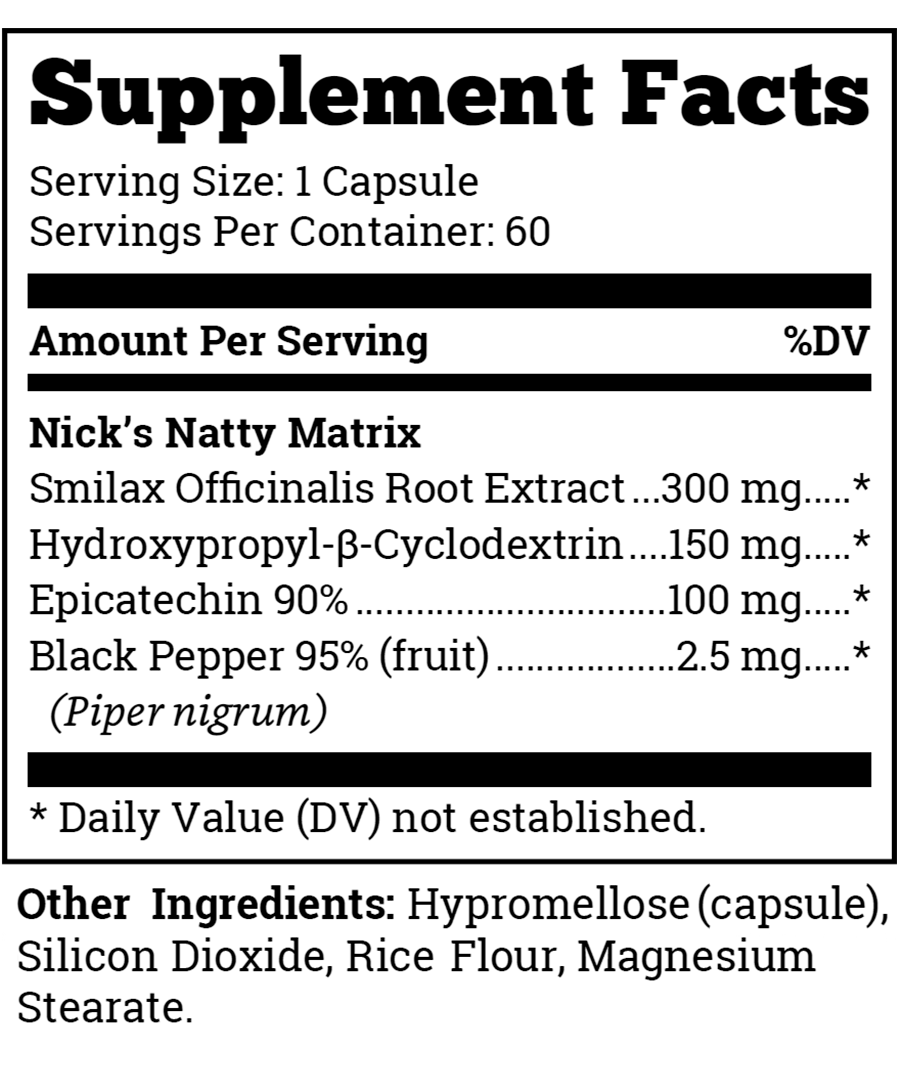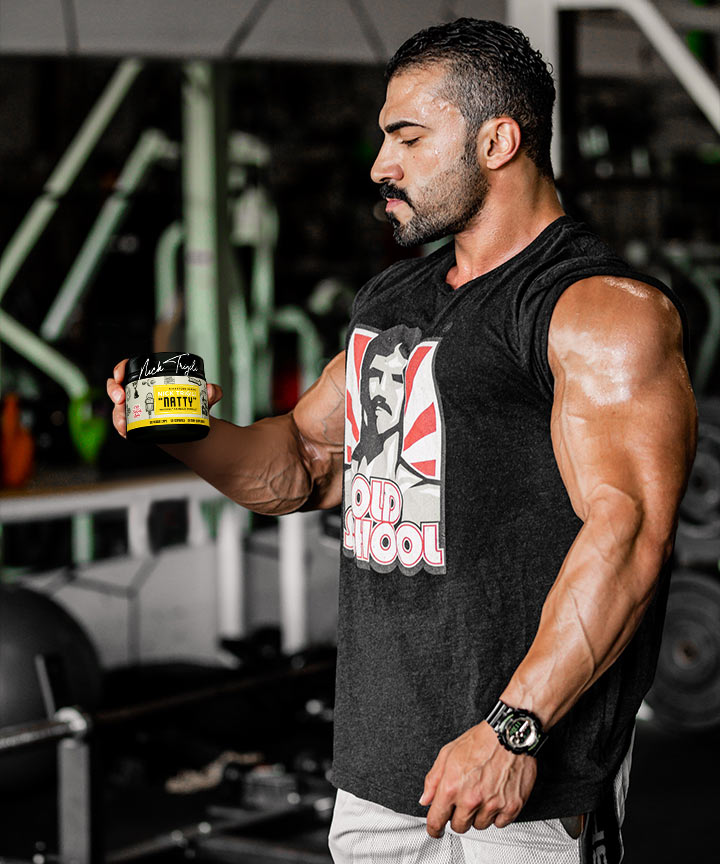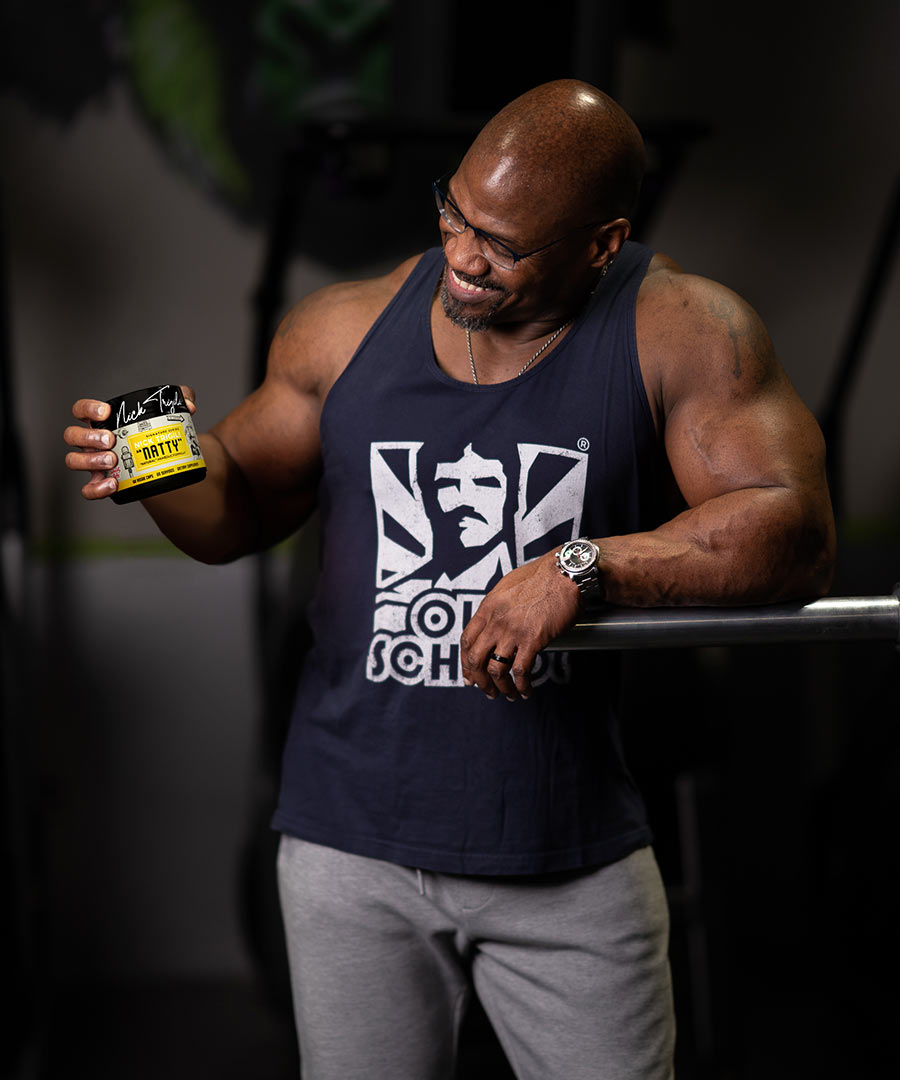 "Natural" Anabolic Formula
Nick Trigili "NATTY"
Whether you're a natural athlete considering their first cycle, or an enhanced athlete looking to keep progressing while you're off-cycle, "Natty" is a groundbreaking natural supplement that gives all athletes a legal, natural alternative to underground anabolics without any unwanted, internal & external, side effects. Formulated using a blend of meticulously selected ingredients, "Natty" is the game-changer you've been waiting for!
• Accelerated muscle growth & hardness
• Enhanced anabolic effects
• Increased protein synthesis
• Improved exercise performance
• Officially licensed Nick Trigili x OSL Collaboration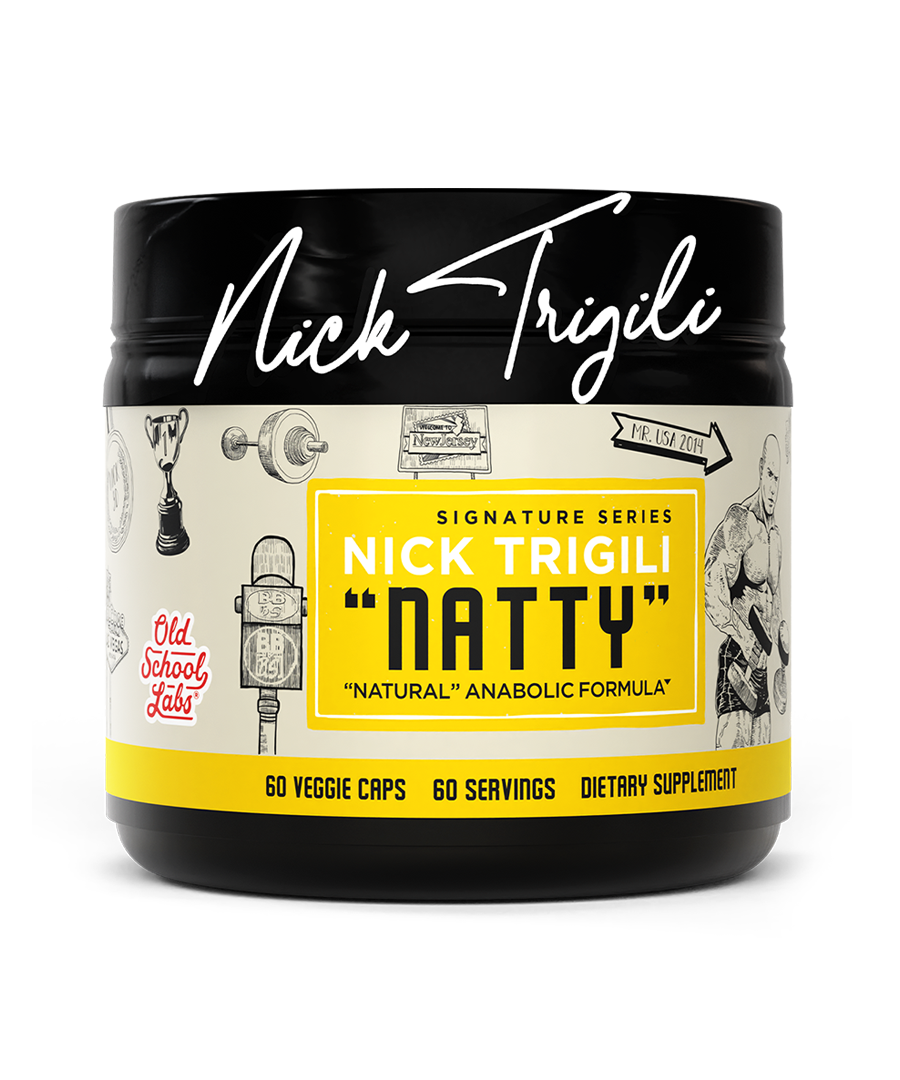 The Formula
This potent extract stimulates protein synthesis, facilitating muscle development and growth for impressive gains.
---
Enhance the bioavailability of "Natty's" active ingredients, allowing your body to absorb and utilize their full potential.
---
Unlock the anabolic benefits of this powerful flavanol, promoting muscle growth and improved performance, while also supporting cardiovascular health.
---
With its bioactive compound piperine, black pepper aids in nutrient absorption, maximizing the effectiveness of all the ingredients.
---
Hypromellose (capsule): Vegetarian capsules derived from cellulose.
Silicon Dioxide: Vegetarian-friendly compound, used to help prevent clumping.
Rice Flour: Enhances dosing accuracy and stability.
Magnesium Stearate: Lubricating agent, facilitates capsule swallowing.
---
ALLERGEN WARNING: This product was produced in a FDA inspected cGMP facility that also processes ingredients containing eggs, milk, tree nuts, peanuts, soybeans, shellfish and fish.
WARNING: Consult your physician prior to using this product if you are pregnant, nursing, taking medication, or have a medical condition. Do not take if seal is broken. Keep out of reach of children.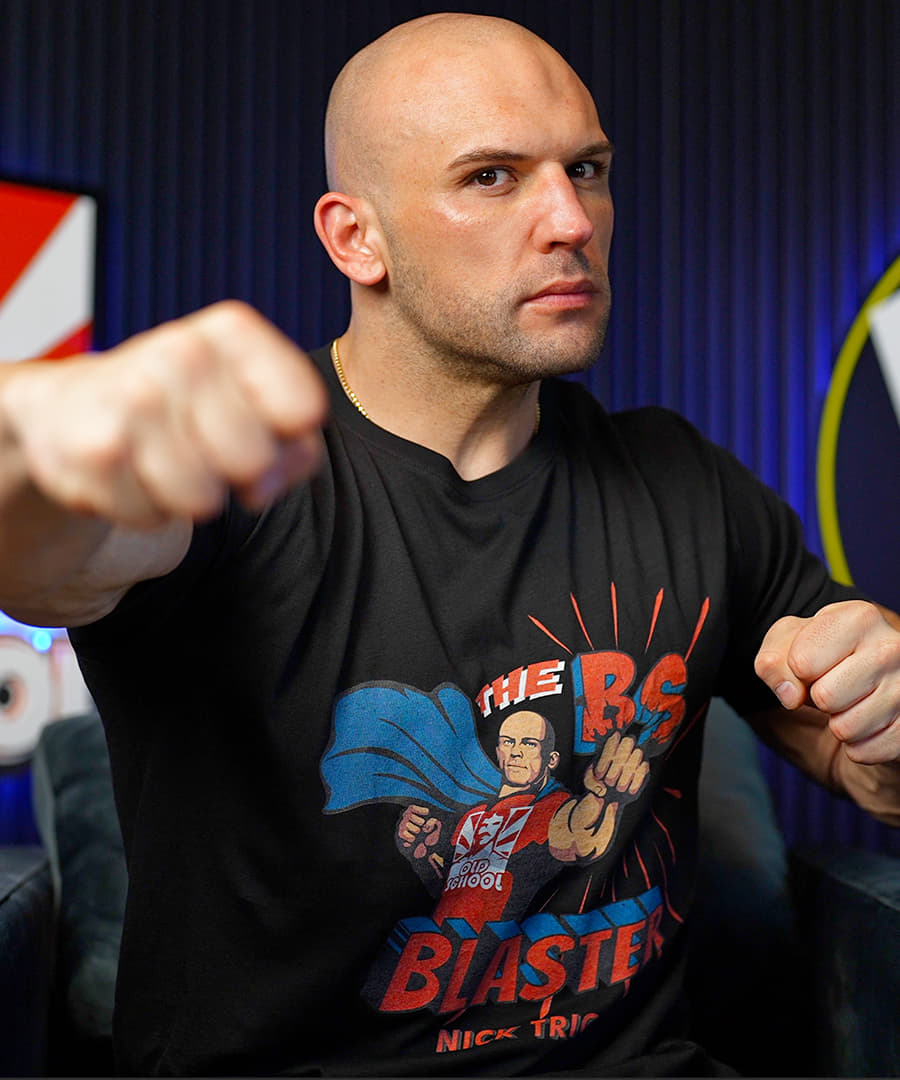 NICK TRIGILI
The Detective of Bodybuilding
Founder and host of Bodybuilding and BS on YouTube, Nick Trigili delivers the hottest scoops and most essential, up-to-date, honest bodybuilding and fitness news with an unmatched passion for the sport. His channel has become essential daily viewing for thousands of fans, and is one of the fastest-growing bodybuilding networks on the planet.
As a certified nutritionist with more than 20 years of professional experience in bodybuilding, Nick began his career at age 16, winning Top Teen at the Bodybuilding Teen Nationals. His award-winning career continued as he moved on to become an IFBB Pro and he won the highly coveted Mr. USA title in 2014. 
In an exclusive collaboration with Old School Labs, the Nick Trigili Signature Series combines Nick's unrivaled product and ingredient expertise with Old School Labs' proven product quality for the next-level results you desire!
Product Details
Get ready to take your workouts to the next level with the industry's most anticipated collaboration! Old School Labs has joined forces with IFBB Pro and Bodybuilding & BS Host Nick Trigili to launch this mind-blowing supplement.
Carefully crafted using the superior quality standards you expect from OSL combined with the expert knowledge of Mr. USA 2014 Nick Trigili. Expect visible results in less than 1 month, unreal muscle & strength gains, optimized hormonal & adrenal functions, and elevated physical performance & endurance.
Ditch the needles & start your Natural Cycle with "Natty"!
Say goodbye to plateaus & stagnating results, and say hello to "Natty" the Natural Anabolic formula.
"Natty" will help you experience exceptional muscle hardness, lean muscular development, & out-of-this-world explosive power.
It's an advanced formula that works as hard as you do, including:
Smilax Officinalis Root Extract & Epicatechin combo as a 1-2 punch of ingredients that have been shown to:

Decrease levels of myostatin - a myokine that is produced and released by myocytes and acts on muscle cells to inhibit muscle growth - therefore allowing for a greater rate of muscle accrual
Enhance protein synthesis, recovery rate, & nitric oxide levels
Improve endurance and performance
Stimulate metabolism & prevent muscle tissue from catabolism
Manage healthy cortisol levels & reduce inflammation
Support cardiovascular health helping you maintain overall well-being during intense activity

Hydroxypropyl-β-Cyclodextrin & Black Pepper which enhance the bioavailability of the formula's ingredients, allowing your body to absorb and utilize their full potential.
"Natty" is not just another supplement—it's a natural anabolic powerhouse. Experience the dramatic results of PEDs without using underground drugs if you're natural, and count on "Natty" as your off-cycle go-to muscle-builder if you're enhanced!
Directions

Nick's Pro Tip: On training days, take 1 serving one hour prior to training.
Frequently Asked Questions
No, "Natty" is a natural anabolic formula designed to deliver you PED-like results, without any of the PEDs. It is also a great off-cycle support supplement if you happen to be cycling off of PEDs.
---
Taken as directed, "Natty" is 100% safe to use & is formulated with carefully selected ingredients sourced from natural sources. If you have any pre-existing medical conditions or are taking any medications, it is always recommended to consult with your healthcare professional before starting any new dietary supplement.
---
Commonly, users start experiencing noticeable improvements within a few weeks. The majority of them experienced visible results within less than a month.
---
Yes, it can be used by both men and women who are looking to enhance their musculature & exercise performance. Natty's natural formula is suitable for adults of any age, gender, and fitness level.
---
Not at all, this formula was designed to allow for long duration of use without the need to cycle on & off. Enjoy your long, natural cycle!
---
Absolutely! "Natty" & NITRO-3D were designed by Nick & OSL to complement each other! "Natty" can be stacked with any of our other pre or post-workout supplements such as Blast MAX™, Vintage Blast™, Vintage Build™, etc.
---
More Questions?
If you have any questions about this product please feel free to get in touch. At Old School Labs™, we pride ourselves in the quality of our products and our customer service.