Delicious Fat Burning Drink
Vintage Burn™ is a highly effective thermogenic fat burner that helps speed up the body's metabolism and convert stored fat into energy without wasting muscle.
• For women and men, regardless of fitness level
• Helps suppress your appetite
• More energy, better focus and mood
• No jitters, anxiety, or nausea
• Naturally Flavored
• 30 servings
📑 SUPPLEMENT FACTS
View full details
Collapsible content
+ Product Details

Weight loss supplements can help you lose weight by suppressing your appetite, increasing your metabolism, and giving you more energy to work out. However, they don't distinguish between fat and muscle. And, losing muscle – which burns three times as many calories as fat per pound – means losing your best weapon for burning more calories. This makes future fat loss harder.

For us at Old School Labs™, that just doesn't make sense!

Vintage Burn™ is a thermogenic fat burner specifically formulated to preserve muscle to give you real and continuing results. It can also improve your mental focus, mood, and pre-workout energy. This helps you manage your diet and health goals more effectively, as well as power through more intense and productive workouts.
+ Ingredients

Raspberry Ketones (200 mg)

Increases your metabolism and energy levels while helping to control your appetite.

---

Olive Leaf Extract (160 mg)

Fires up your metabolism by boosting your level of active thyroid hormones safely and naturally.

---

Caffeine Anhydrous (150 mg)

Caffeine will help you break down fatty acids and manage your appetite while increasing your alertness and focus.

---

Green Tea Leaf Extract (100 mg)

Antioxidant-rich green tea increases your body's resting metabolic rate to mobilize and use stored body fat.

---

Chrysin (100 mg)

Preserves your hard-earned muscle by safely ensuring that natural estrogen levels in your body stay at optimal levels.

---

Garcinia Fruit Extract (100 mg)

Reduces the formation and storage of new fat cells while increasing fat burning.

---

Green Coffee Bean Extract (75 mg)

Boosts mood and focus while curbing your body's fat and glucose absorption.

---

Vitamins: Vitamin C, Niacin, and Vitamin B6. Amino Acids: L-Taurine, L-Leucine, L-Carnitine Tartrate, and L-Carnitine HCL. Malic Acid: This is what helps make apples tart and is commonly used as a flavoring agent. Natural Flavors: Countless iterations of taste-testing allowed us to arrive at a flavor that is not only natural, but tastes great and mixes easily. Citric Acid: This is the same stuff that gives citrus fruits their "twang" and helps improve flavoring. Calcium Silicate: A vegetarian-friendly compound found naturally in many foods, which can be used as a flow agent when used in combination with silicon dioxide. Turmeric & Annatto¹: Two ingredients that are used to enhance the natural coloring of the product. Sucralose: A calorie-free sweetener that doesn't have a bitter aftertaste. Beet Juice: This super vegetable is used to give the product its distinctive and natural color. Silicon Dioxide²: This vegetarian-friendly compound, naturally found in many foods, is used in combination with calcium silicate as a flow agent. Notes: ¹ Peach Mango flavor only. ² Strawberry Kiwi flavor only.

---

ALLERGEN WARNING: This product was produced in a FDA inspected cGMP facility that also processes ingredients containing eggs, milk, tree nuts, peanuts, soybeans, shellfish and fish.

WARNING: Consult your physician prior to using this product if you are pregnant, nursing, taking medication, or have a medical condition. Do not take if seal is broken. Keep out of reach of children.

CALIFORNIA PROP 65 WARNING: Consuming this product can expose you to chemicals including lead which is known to the State of California to cause birth defects or other reproductive harm. For more information go to www.P65Warnings.ca.gov/food.
+ Directions

Use 1 scoop (1 serving) of Vintage Burn with 6-8 oz of water in the morning. Experienced users can add an additional serving in the afternoon for maximum results. Avoid taking before bedtime and not exceed 2 scoops in a 24 hour period.
Your Reviews
Based on 93 reviews
Customer Reviews
100
reviewers would recommend this product
Write a Review
Ask a Question
Filter Reviews:
taste
flavor
appetite
stuff
results
energy
body
weight
water
Vintage Burn
19 Mar 2023
Zac B.

United States
I recommend this product
This fat burn powder is
I just want to say that this is my favorite fat burner thus far. I haven't tried the peach flavor yet but I will be getting that one next. You feel the energy kicking in within minutes of consumption. It really does decrease my appetite and gives me awesome energy. Me and my wife take it together and we are seeing awesome results. We both have seen a result in lose of bodyfat as well. I would encourage anyone to take this product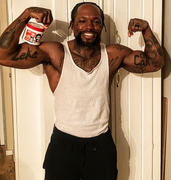 26 Feb 2023
Erich V.

United States
I recommend this product
Great Product
I love this product! Doesn't hit you to fast and doesn't make you feel awful. Peach Mango flavor is absolutely great!
26 Feb 2023
Jason J.

United States
I recommend this product
The best!
I love Vintage burn powder. I can start with a half scoop to get my body used to it and then go full scoop when ready...Plus it works great! I've used it twice now with my lifting programs and I've dropped over 40lbs while keeping the hard earned strength & size gains I worked so hard for!
15 Feb 2023
Benjamin B.

United States
I recommend this product
Works Great!
Vintage Burn has worked great for reducing appetite and helping me maintain my calorie deficit without energy lows. Personally, I would prefer it to be a little sweeter to cover the taste of the tea a little more.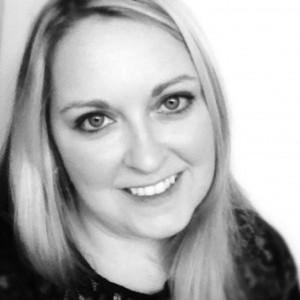 MN
10 Feb 2023
Malinda N.

United States
I recommend this product
Great taste
Works well and helps me manage my appetite. The strawberry kiwi is good. Looking forward to trying the mango one next.
Frequently Asked Questions
Though male natural bodybuilders love using Vintage Burn™, it will work just as well for any man or woman who wants to lose fat and get a lean physique.
---
Most people start to feel Vintage Burn™ working from day 1, the appetite suppression effects are felt around 3-4 days in, and around the 2 week mark is when you will start to see real differences in the mirror – where it counts!
---
It is scientifically proven that your body burns and adds fat everywhere in the body – including your belly. So, yes.
---
You will feel jitter-free, clean energy and will notice a positive change in your mood and improvement in your ability to focus. So you will not only see Vintage Burn™ working through the results you are getting, but will also enjoy feeling it work.
---
You can definitely take other supplements alongside Vintage Burn™; we simply recommend that you count the caffeine in each serving, equivalent to about 1.5 cups of coffee, as part of your total daily caffeine intake.
---
To keep getting maximal results from Vintage Burn™, take a 1-2 week break after two months of continuous use. By doing this, your body will be re-primed to experience the full fat burning power of Vintage Burn™.
---
At Old School Labs™ we follow the Golden Era guidelines of splitting clean meals into smaller portions consumed throughout the day, staying hydrated, and enjoying a healthy lifestyle that includes high intensity weight training. These tried-and-tested principles will go a long way towards increasing your fat loss with Vintage Burn™.
---
More Questions?
If you have any questions about this product please feel free to get in touch. At Old School Labs™, we pride ourselves in the quality of our products and our customer service.